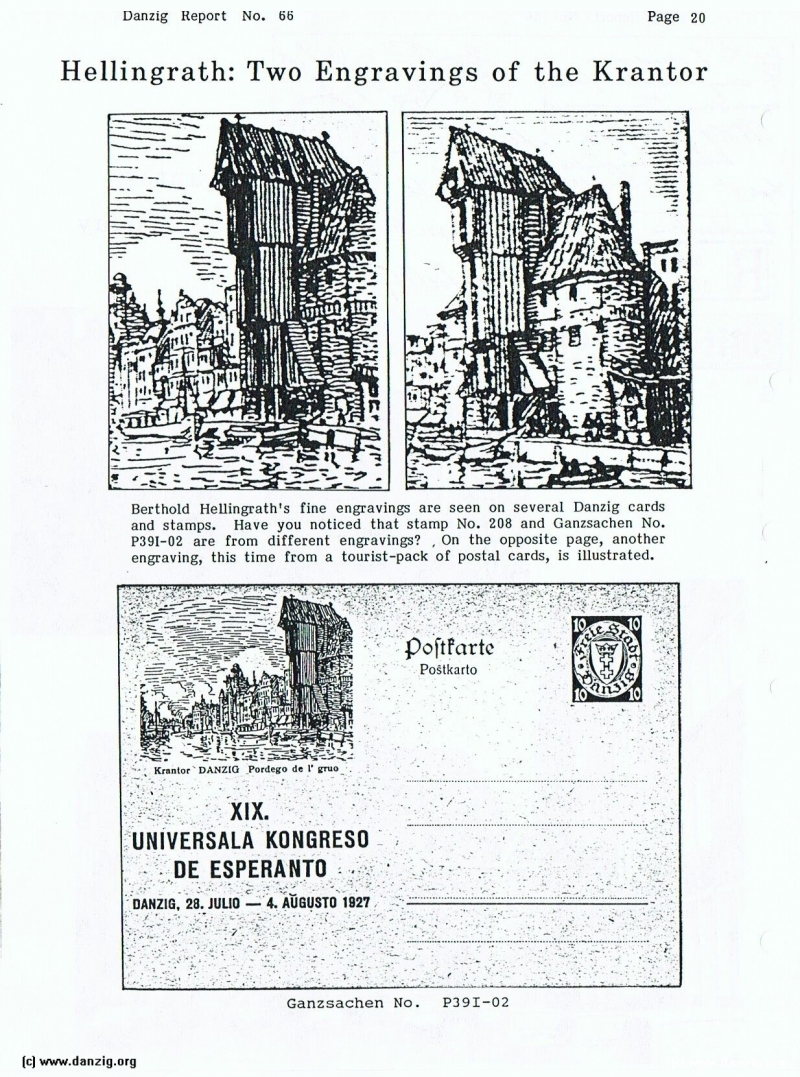 Hellingrath: Two Engravings of the Krantor

Berthold HeUingrath's fine engravings are seen on several Danzig cards and stamps. Have you noticed that stamp No. 208 and Ganzsachen No. P391-02 are from different engravings? , On the opposite page, another engraving, this time from a tourist-pack of postal cards, is illustrated.



Danzig Report Vol. 1 - Nr. 66 - January - February - March - 1990, Page 20.
Hits: 1167

Added: 28/06/2015
Copyright: 2023 Danzig.org