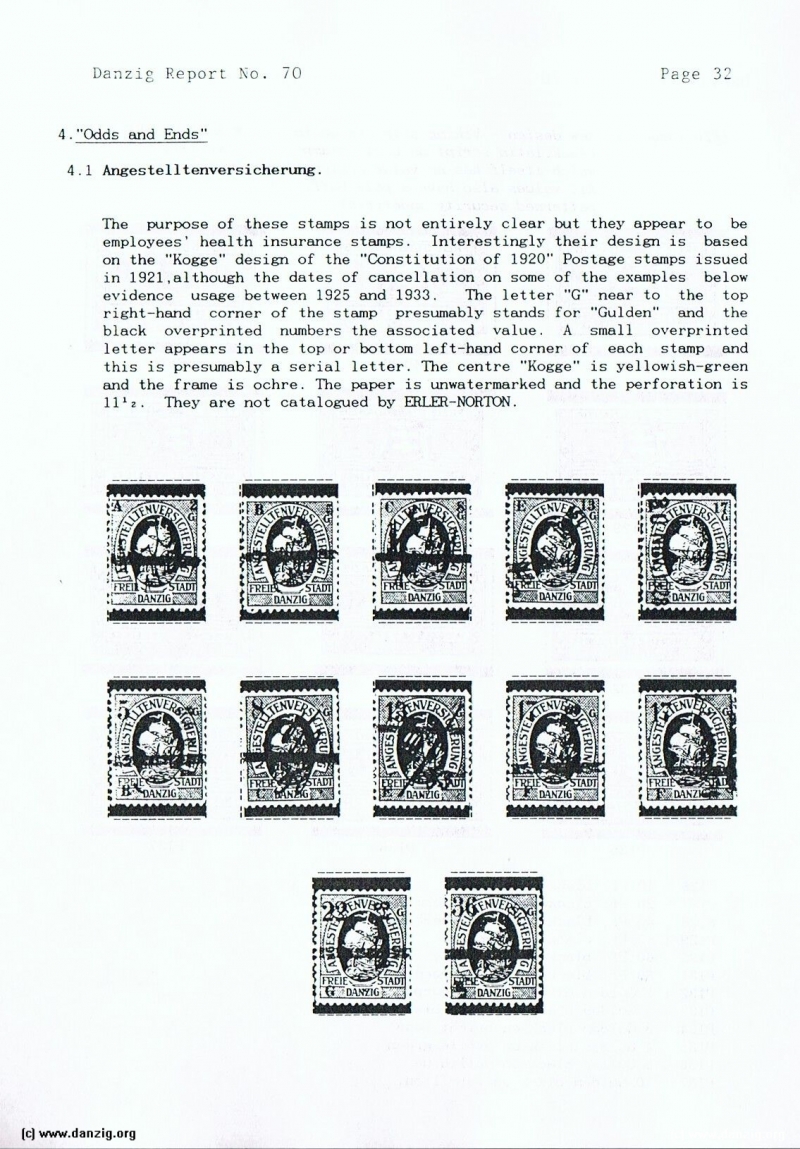 4."Odds and Ends"

4. 1 Angestelitenversicherung
The purpose of these stamps is not entirely clear but they appear to be employees' health insurance stamps. Interestingly their design is based on the "Kogge" design of the "Constitution of 1920" Postage stamps issued in 1921,although the dates of cancellation on some of the examples below evidence usage between 1925 and 1933. The letter "G" near to the top right—hand corner of the stamp presumably stands for "Gulden" and the black overprinted numbers the associated value. A small overprinted letter appears in the top or bottom left-hand corner of each stamp and this is presumably a serial letter. The centre "Kogge" is yellowish-green and the frame is ochre. The paper is unwatermarked and the perforation is ll'z. They are not catalogued by LER—NORTON.



Danzig Report Vol. 1 - Nr. 70 - January - February - March - 1991, Page 32.
Hits: 1178

Added: 29/06/2015
Copyright: 2023 Danzig.org