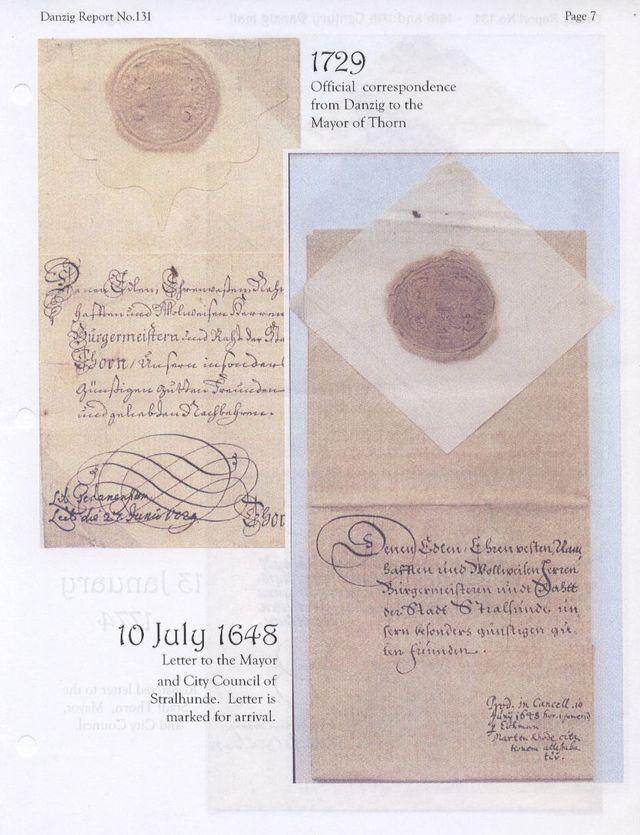 >> 16 and 17th Century Danzig letters with red wax seal, by Ronny van Waardhuizen. 

27 July 1729 Official correspondence from Danzig to the Mayor of Thorn.

10 July 1648 Letter to the Mayor and City Council of City Stralsunde, Letter is marked for arrival.

Danzig Report 131, 2006, Page 7.
Hits: 2185

Added: 27/05/2007
Copyright: 2023 Danzig.org