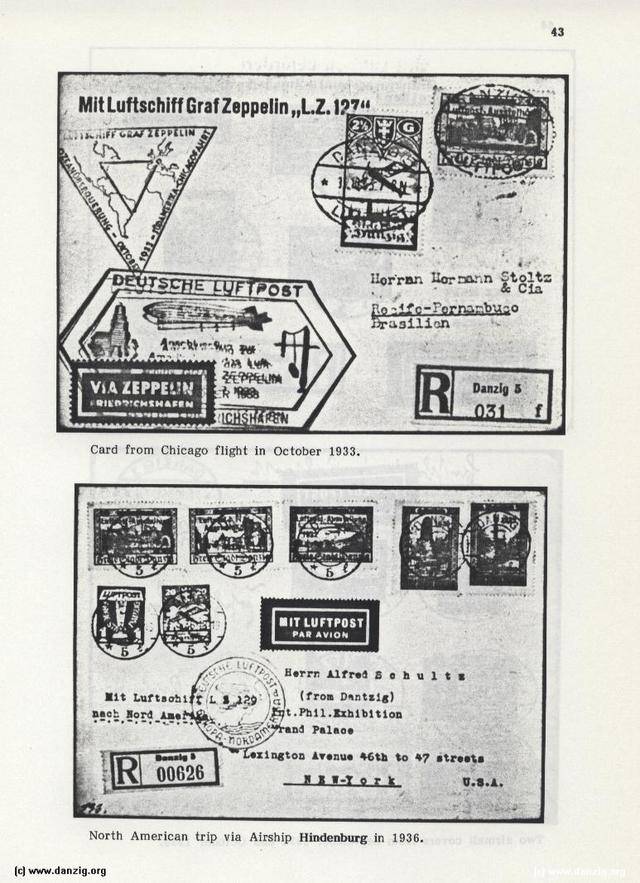 Free City Danzig, Various Zeppelin Flights to Brazil and New York, USA.
Later use of the Luposta Stamps.

*- Card from Chicago flight in October 1933.
Sent to; Herrn Hermann Stoltz & Cia.
Recife - Pernambuco,
Brasilien.

*- North American trip via Airship Hindenburg in 1936.
Sent to; Herrn Akfred Schultz (from Dantzig),
Int. Phil. Exhibition, Grand Palace,
Lexington Avenue 46th to 47 streets,
New - York, U.S.A.
Hits: 1420

Added: 21/09/2009
Copyright: 2023 Danzig.org