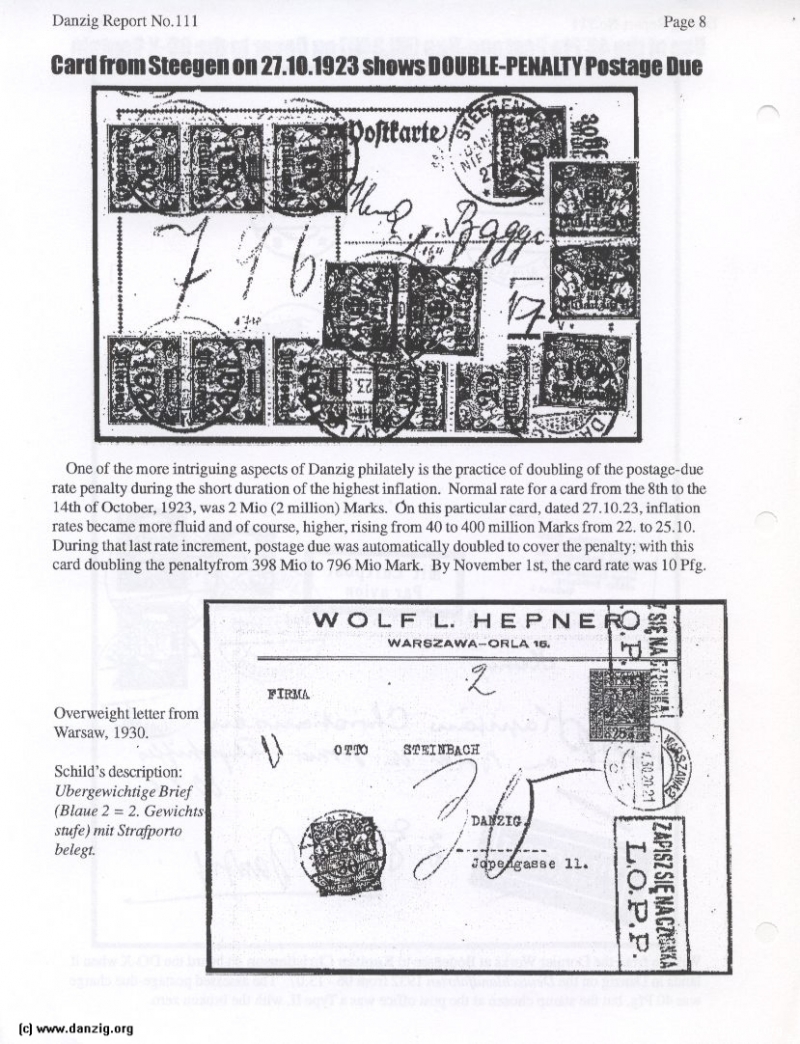 Card from Steegen on 27.10.1923 shows DOUBLE-PENALTY Postage Due

One of the more intriguing aspects of Danzig philately is the practice of doubling of the postage-due rate penalty during the short duration of the highest inflation. Normal rate for a card from the 8th to the 14th of October. 1923, was 2 Mb (2 million) Marks. on this particular card. dated 27.10.23, inflation rates became more fluid and of course, higher, rising from 40 to 400 million Marks from 22. to 25.10. I)uring that last rate increment, postage due was automatically doubled to cover the penalty; with this card doubling the penaltyfrom 398 Mio to 796 Mio Mark. By November 1st, the card rate was 10 Pfg.



Danzig Report Vol. 1 - Nr. 111 - April - May - June - 2001, Page 8.
Hits: 1603

Added: 29/07/2015
Copyright: 2023 Danzig.org