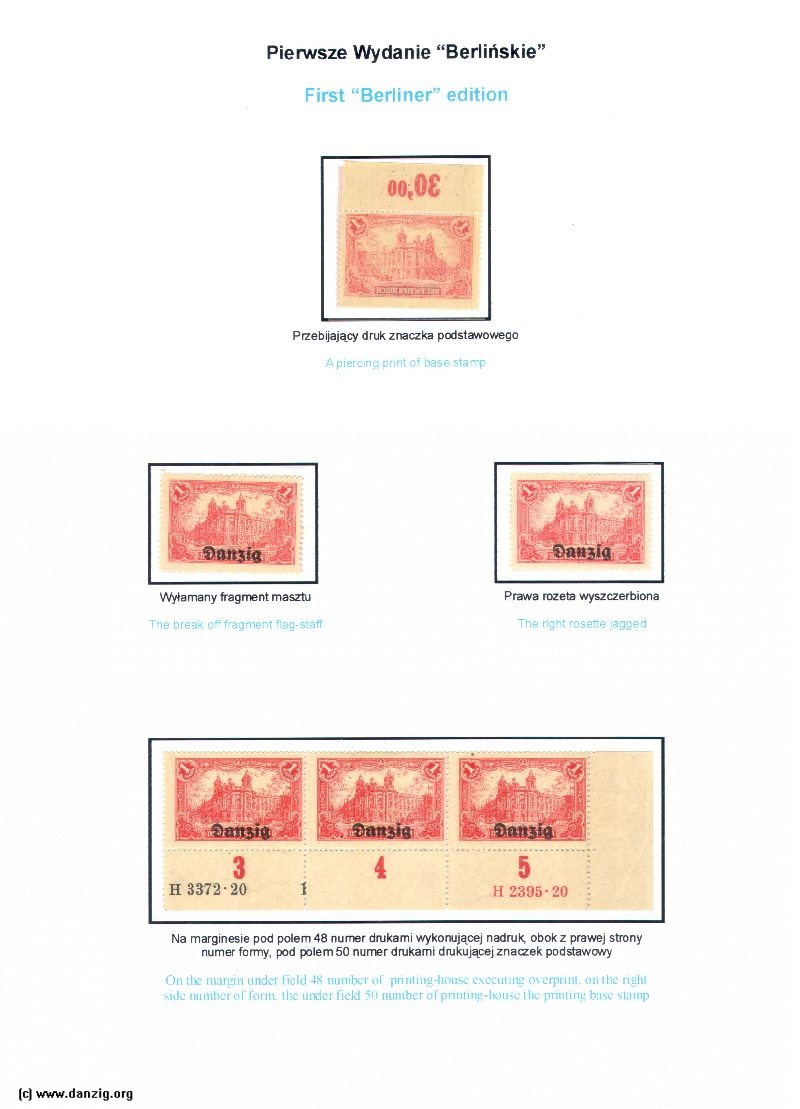 Overprint Edition of the Free City of Danzig till 1923.
Research exhibit.

First 'Berliner' edition.

A percing print of base stamp.

The break of fragment flag-staff.

The right rosette jagged.

On the margin under field 48 number of printig-house execuiting overprint on the right
side number of form, the under field 50 number of printing-house the printing base stamp.
Hits: 2200

Added: 14/03/2013
Copyright: 2023 Danzig.org