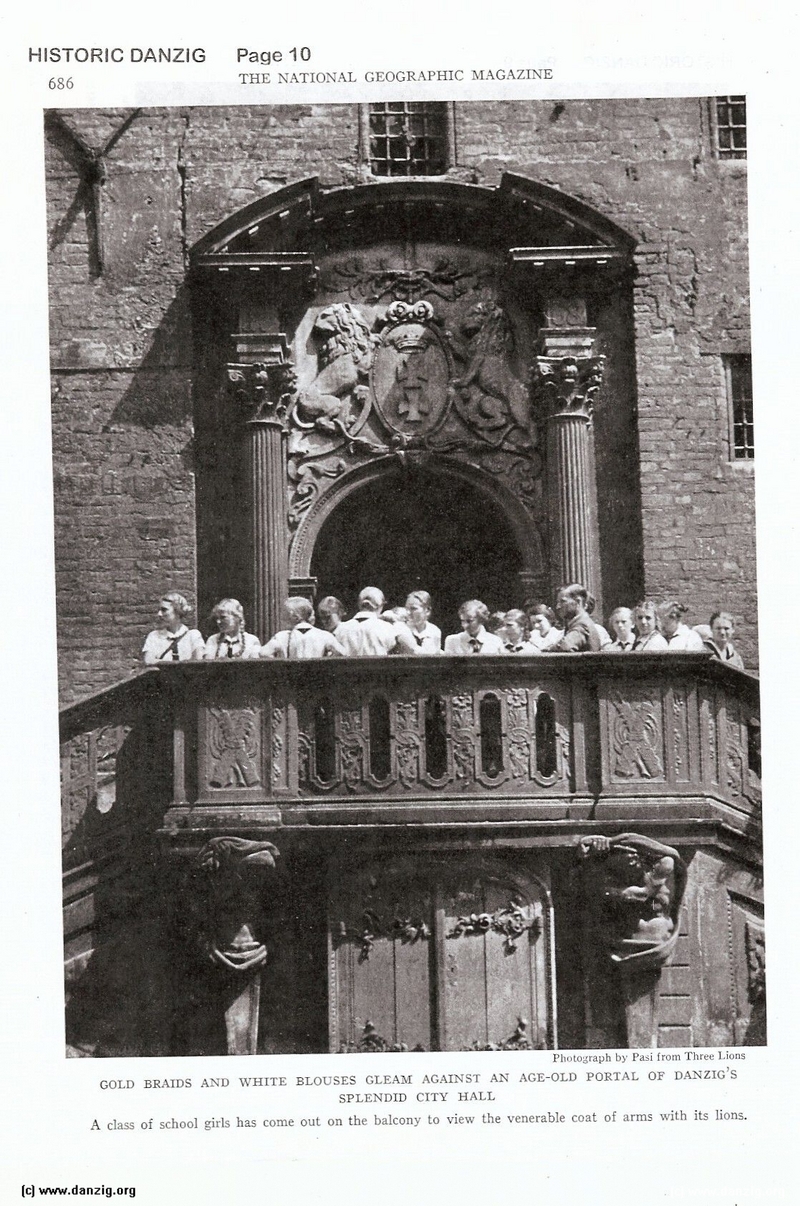 Historic Danzig : Last of the City-States :

By William and Alicelia Franklin.

Gold Braids and White Blouses gleam against an Age-Old Portal of Danzig's Splendid City Hall.

A class of school girls has come out on the balcony to vieuw the venerable coat of arms with its Lions.

Danzig Study Group U.S.A.
Danzig Report Nr. 157 - July - August - September - 2012, Page 10.


Hits: 1404

Added: 11/09/2012
Copyright: 2023 Danzig.org