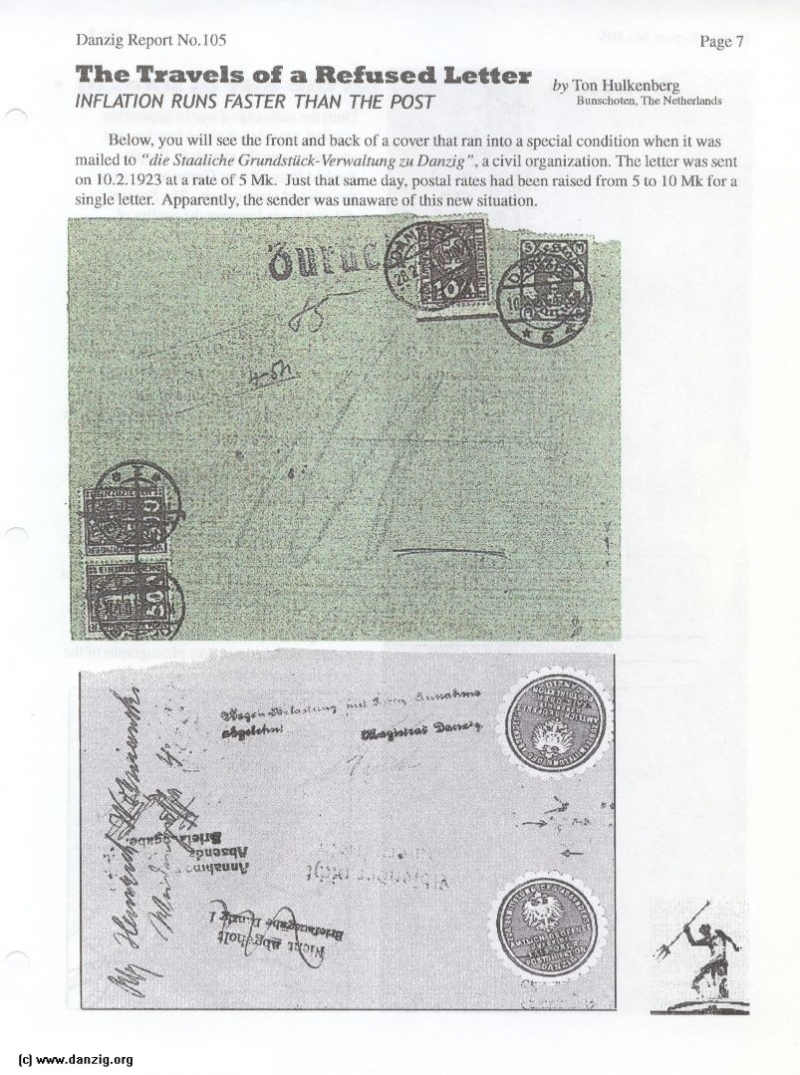 The Travels of a Refused Letter by Ton Hulkenberg

INFLATION RUNS FASTER THAN THE POST

Below, you will see the front and back of a cover that ran into a special condition when i was mailed to "die Staaliche GrundstUck-Verwalrung zu Danzig", a civil orgaflhiation. The letter WaS sent on 10.2.1923 at a raic of S Mk. Just that same day, postal rates had been raised from 5 to 10 Mk for a single letter. Apparently, the sender was unaware of this new situation.



Danzig Report Vol. 1 - Nr. 105 - October - November - December - 1999, Page 7.
Hits: 1412

Added: 26/07/2015
Copyright: 2023 Danzig.org