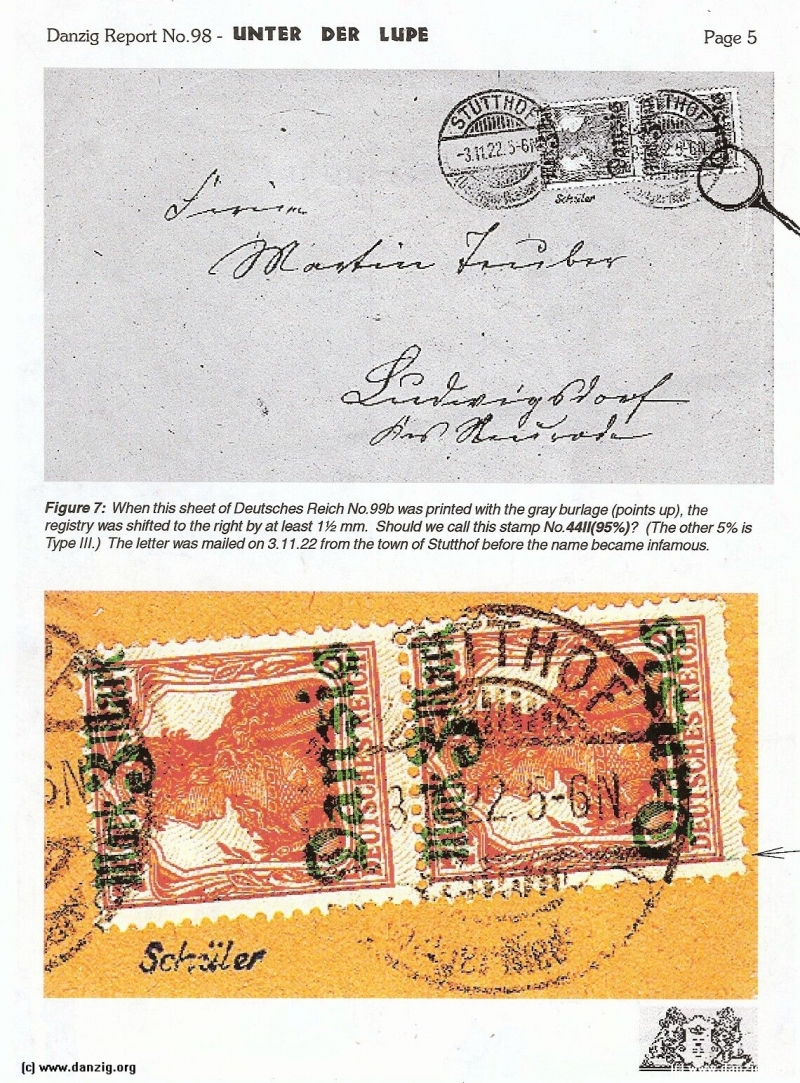 DANZIG UNTER DER LUPE

Figure 7: When this sheet of Deutsches Reich Na 99b was printed with the gray burlage (points up), the registry was shifted to the right by at least 1Y2 mm. Should we call this stamp Na 4411 (95%)? (The other 5% is Type Ill.) The letter was mailed on 3.11.22 from the town of Stutthof before the name became infamous.



Danzig Report   Nr. 98 - January - February - March - 1998, Page 5.
Hits: 1400

Added: 20/05/2015
Copyright: 2023 Danzig.org