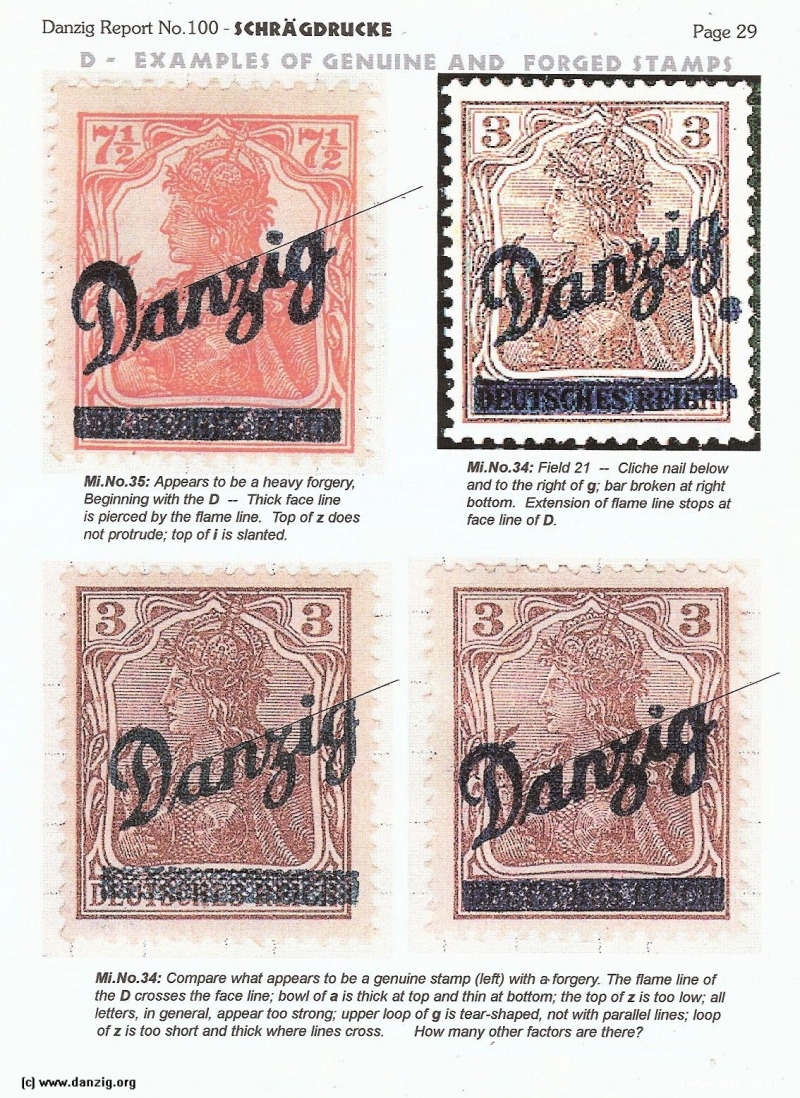 D - EXAMPLES OF GENUINE AND FORGED STAMPS

Mi.No.35: Appears to be a heavy forgery, Beginning with the D — Thick face line is pierced by the flame line. Top of z does not protrude; top of i is slanted.

Mi.No.34: Field 21 — Cliche nail below and to the right of g; bar broken at right bottom. Extension of flame line stops at face line of D.

Mi.No.34: Compare what appears to be a genuine stamp (left) with a forgery. The flame line of the D crosses the face line; bowl of a is thick at top and thin at bottom; the top of z is too low; all letters, in general, appear too strong; upper loop of g is tear-shaped, not with parallel lines; loop of z is too short and thick where lines cross. How many other factors are there?



Danzig Report Vol. 1 - Nr. 100 - July - August - September - 1998, Page 29.
Hits: 1028

Added: 22/07/2015
Copyright: 2023 Danzig.org