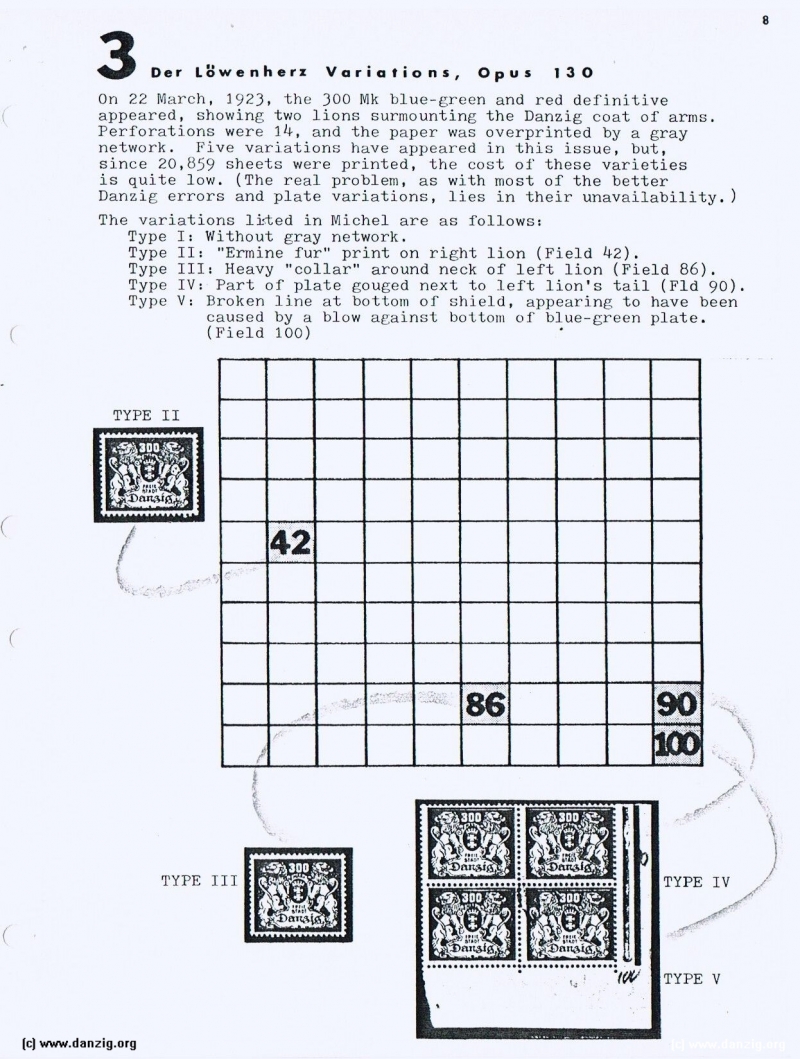 Der Löwenherz Variations, Opus 130

On 22 March, 1923, the 300 Mk blue-green and red definitive appeared, showing two lions surmounting the Danzig coat of arms. Perforations were 14, and the paper was overprinted by a gray network. Five variations have appeared in this issue, but, since 20, 859 sheets were printed, the cost of these varieties is quite low. (The real problem, as with most of the better Danzig errors and plate variations, lies in their unavailability.)

The variations lited in Michel are as follows:
Type I:  Without gray network
Type II:  "Ermine fur" print on right lion, Field 42
Type III:  Heavy "collar" around neck of left lion Field 86
Type IV:  Part of plate gouged next to left lion's tail Field 90
Type V:  Broken line at bottom of shield, appearing to have been caused by a blow against bottom of blue-green plate, Field 100.  

Danzig Report   Nr. 3 – May - 1975, Page 8.
Hits: 1213

Added: 24/05/2015
Copyright: 2023 Danzig.org