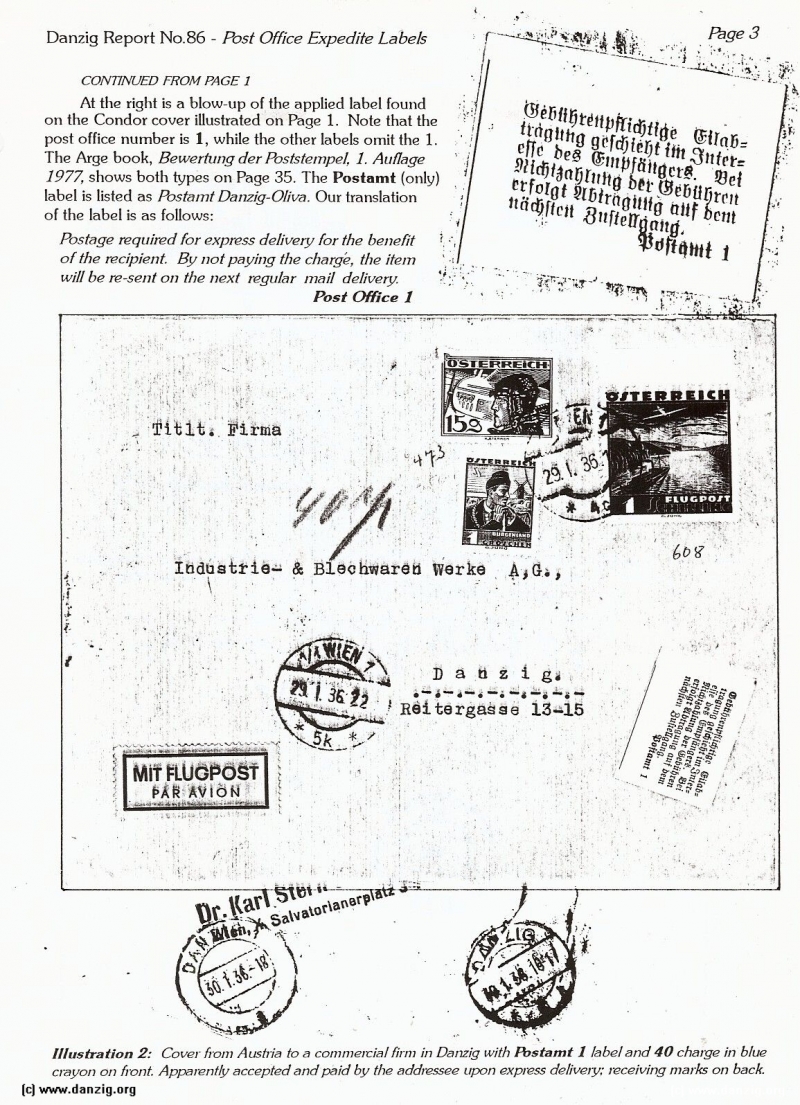 > Role of Honor - Twenty Years with Danzig


At the right is a blow-up of the applied label found on the Condor cover illustrated on Page 1. Note that the post office number is 1, while the other labels omit the 1. The Arge book, Bewertung der Poststempel. 1. Auflage 1977 shows both types on Page 35. The Postamt (only) label is listed as Postamt Danzig-Oliva. Our translation of the label is as follows:

Postage required for express delivery for the benefit of the recipient. By not paying the charge, the item will be re-sent on the next regular mail delivery.
Post Office 1



Danzig Report  Nr. 86 - January - February - March - 1995, Page 3.
Hits: 1527

Added: 10/07/2015
Copyright: 2023 Danzig.org