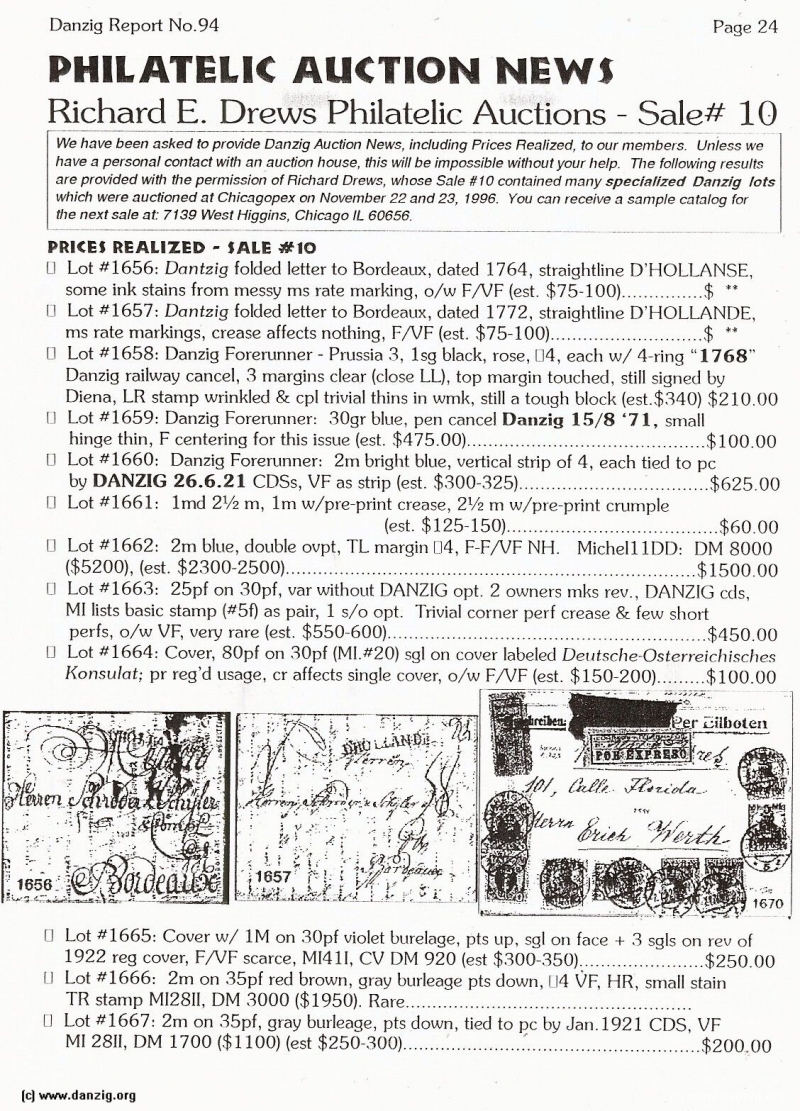 PHILATELIC AUCTION NEWS
Richard E. Drews Philatelic Auctions - Sale# 10


We have been asked to provide Danzig Auction News, including Prices Realized, to our members. Unless we have a personal contact with an auction house, this will be impossible without your help. The following results are provided with the permission of Richard Drews, whose Sale #10 contained many specialized Danzig lots which were auctioned at Chicagopex on November22 and 23, 1996. You can receive a sample catalog for the next sale at: 7139 West Higgins, Chicago IL 60656.



Danzig Report Vol. 1 - Nr. 94 - January - February - March - 1997, Page 24.
Hits: 1542

Added: 19/07/2015
Copyright: 2023 Danzig.org