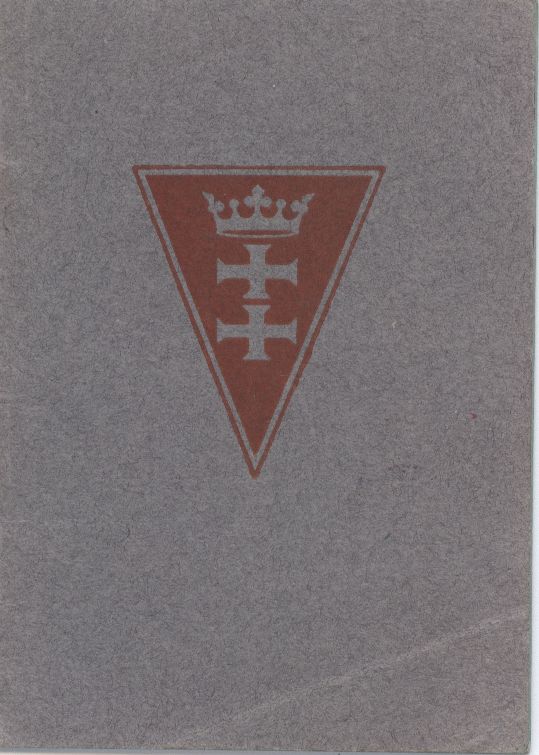 Free City Danzig - Passport. First know type of travelpassport of Free City Danzig.
Cover in grey - blue, light carton paper with 16 numbered, no watermarked, stapled green-turquoise pages. Passport made out on the name of Alfred Balkwitz at Zoppot, born 4 April 1870. Travelpassport only valid for traveling to Germany and Poland.

Erste bekante Type Reise-Pass von Freie Stadt Danzig, ausgegeben Freistadt Danzig am 7ten November 1921 mit Registers Nr. 2072, gültig bis 6ten November 1922.
Reise-pass auf name von Hrrn. Alfred Balkwitz von Zoppot, geboren am 4 April 1870. Reis-pass nür gültig für Deutschland und Polen.
Hits: 2113

Added: 22/11/2007
Copyright: 2023 Danzig.org