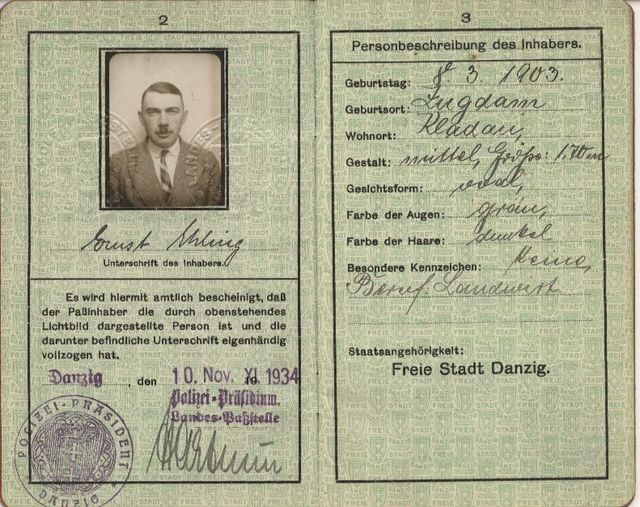 Freie Stadt Danzig Reisepass.
A new second type of Passport, with hard glazing cover in Brown- red- brouwnish colour.
First innercover page with NO printing.
First innerpage with printed seal 'Stemplelabgabe, Versteuert mit 4 Gulden, Danzig'.
The passport contains total 32 numbered pages, N°. des Registers E. 284, the E. comes from first letter of the familly name Ehling Ernst, this passport was issued 10. November XI 1934 and valid untill 9. November XI 1939, the passport was valid for five years.
Hits: 2602

Added: 23/02/2008
Copyright: 2023 Danzig.org