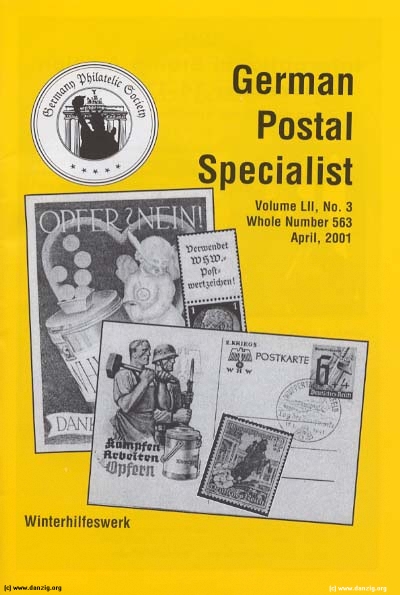 Gereman Postal Specialist.

- Articles;
Operation Bernhard; The Sachsenhausen Forgeries and a Letter from Block 19, page 144.
By Michel Brisebois, Canada & Eric Lørdahl, Norway.
The Role of Postal Items in Annual Winter Relief Campaigns of the Third Reich, page 150.
by Larisa K. Miller.

- Departments;
President's Message, page 140.
G.P.S. & Tax Deductions, page 141.
Awards & Honors, page 142.
G.P.S. Chapters, page 149.
Adlets, page 178.
Hits: 2019

Added: 30/10/2008
Copyright: 2023 Danzig.org