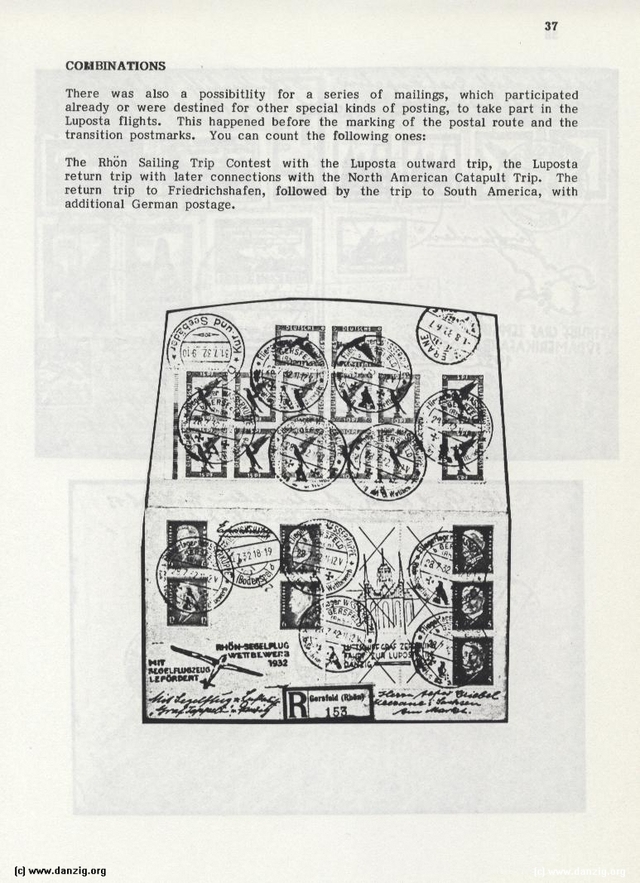 Free City Danzig, Luposta Combinations.

Combinations.

There was also a possibility for a series of mailings, which participated already or were destined for other special kinds of posting, to take part in the Luposta flights. This happened before the marking of the postal route and the transitions postmarks. You can count the following ones;
The Rhön Sailing Trip Contest with the Luposta outward trip, the Luposta return trip with lager connections with the North American Catapult trip. The return trip to Friedrichshafen, followed by the trip to South America, with additional German postage.
Hits: 1317

Added: 21/09/2009
Copyright: 2023 Danzig.org