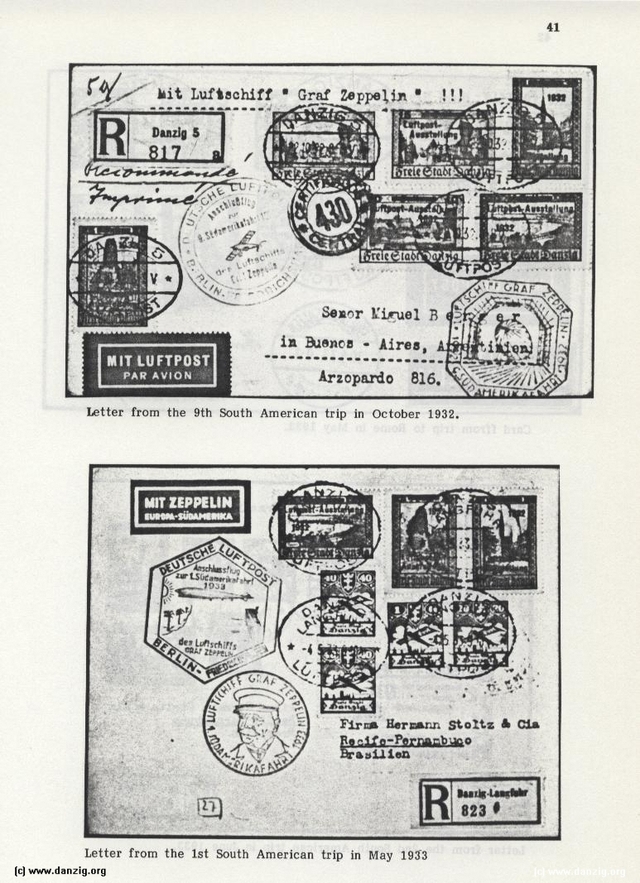 Later use of the Luposta Stamps.
Danzig, Various Zeppelin Flights - Brazil.

*- Letter from the 9th American trip in October 1932.
Sent to; Senior Miguel Berger,
Arzopardo 816.
in Buenos - Aires, Argentinien.

*- Letter from the 1st South American trip in mai 1933.
Sent to; Firma Hermann Stoltz & Cia.
REcife - Pernambuco,
Brasilien.
Hits: 1453

Added: 21/09/2009
Copyright: 2023 Danzig.org