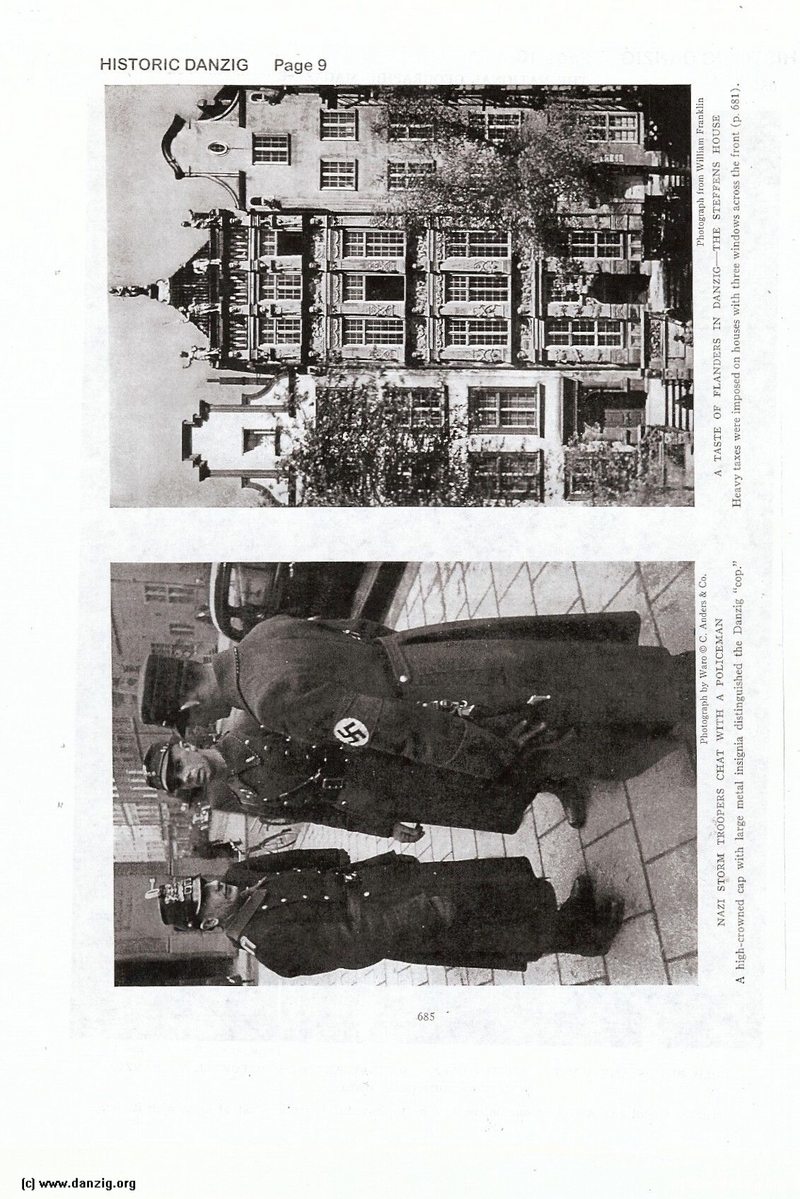 Historic Danzig : Last of the City-States :
By William and Alicelia Franklin.

Nazi Storm troopers chat with a Policeman.
A high-crowned cap with large metal insignia distinguised the Danzig "Cop".
Photograph by Waro (c) C. Anders & C°.

A tase of Flanders in Danzig - The Steffens house.
Heavy taxes were imposed on houses with three windows across the front.
Photograph from William Franklin.
Danzig Study Group U.S.A.
Danzig Report Nr. 157 - July - August - September - 2012, Page 9.
Hits: 1995

Added: 11/09/2012
Copyright: 2023 Danzig.org