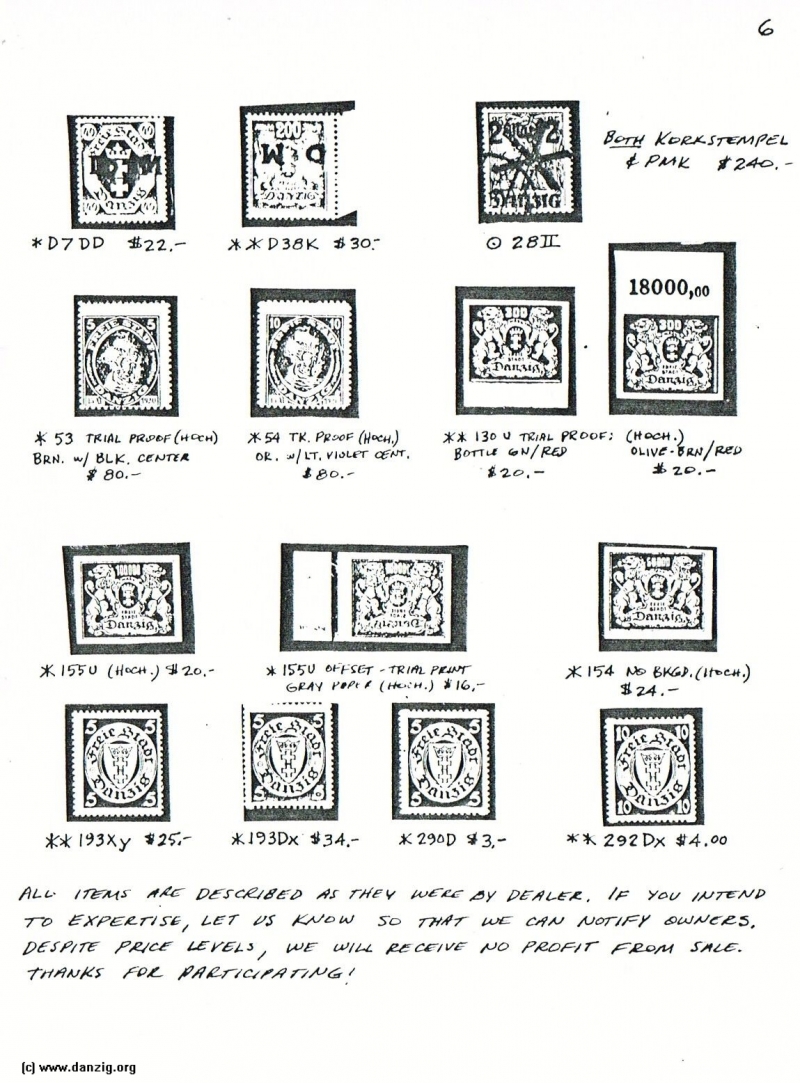 >> RESOLVING THE POSTAL REGULATION PROBLEM

All items are discribed as they were by dealer. If you intend to expertise,let us know so that we can notify Owners, despite price levels, we will receive no profit from sale. Thanks for participating !



Danzig Report   Nr. 16 – 4th Quarter 1977, Page 6.
Hits: 1491

Added: 05/06/2015
Copyright: 2023 Danzig.org