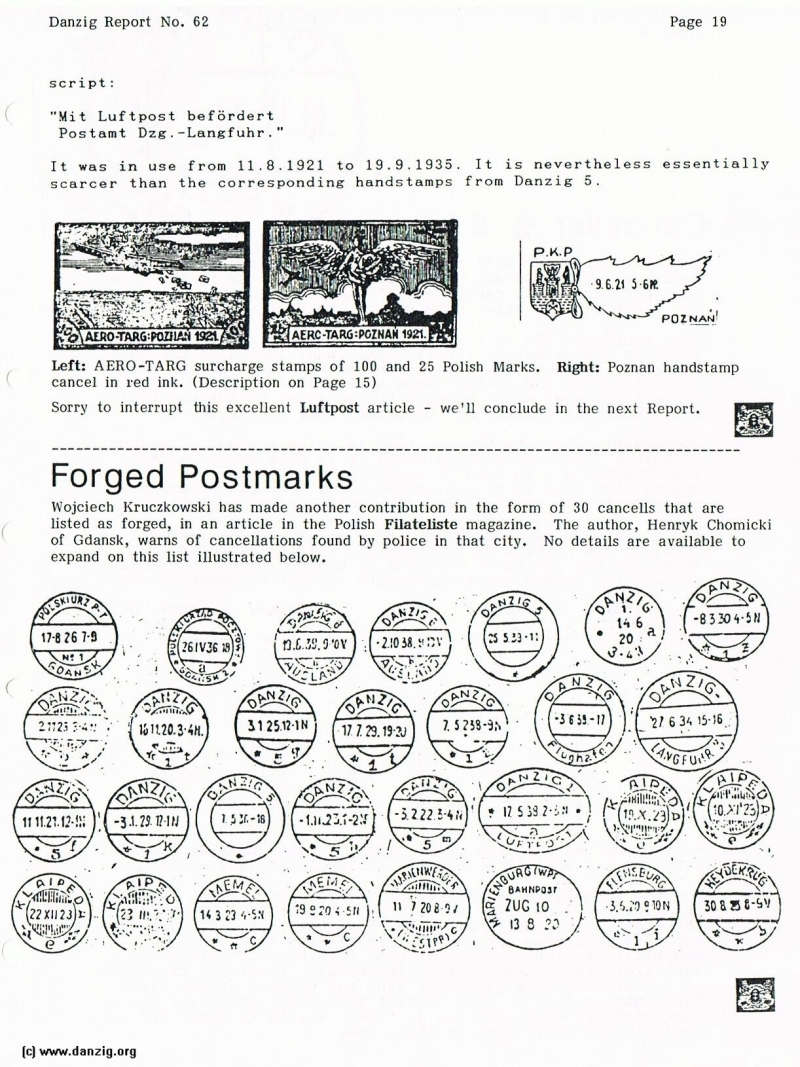 script:
"Mit Luftpost befördert
Postamt Dzg.-Langfuhr."

It was in use from 11.8.1921 to 19.9.1935. It is nevertheless essentially scarcer than the corresponding handstamps from Danzig 5.

Left: AERO-TARG surcharge stamps of 100 and 25 Polish Marks. Right: Poznan handstamp cancel in red ink. (Description on Page 15)

Sorry to interrupt this excellent Luftpost article - we'll conclude in the next Report.

Forged Postmarks
Wojciech Kruczkowski has made another contribution in the form of 30 cancells that are listed as forged, in an article in the Polish Filateliste magazine. The author, Henryk Chomicki of Gdansk, warns of cancellations found by police in that city. No details are available to expand on this list illustrated below.



Danzig Report Vol. 1 - Nr. 62 - January - February - March - 1989, Page 19.
Hits: 1226

Added: 27/06/2015
Copyright: 2023 Danzig.org