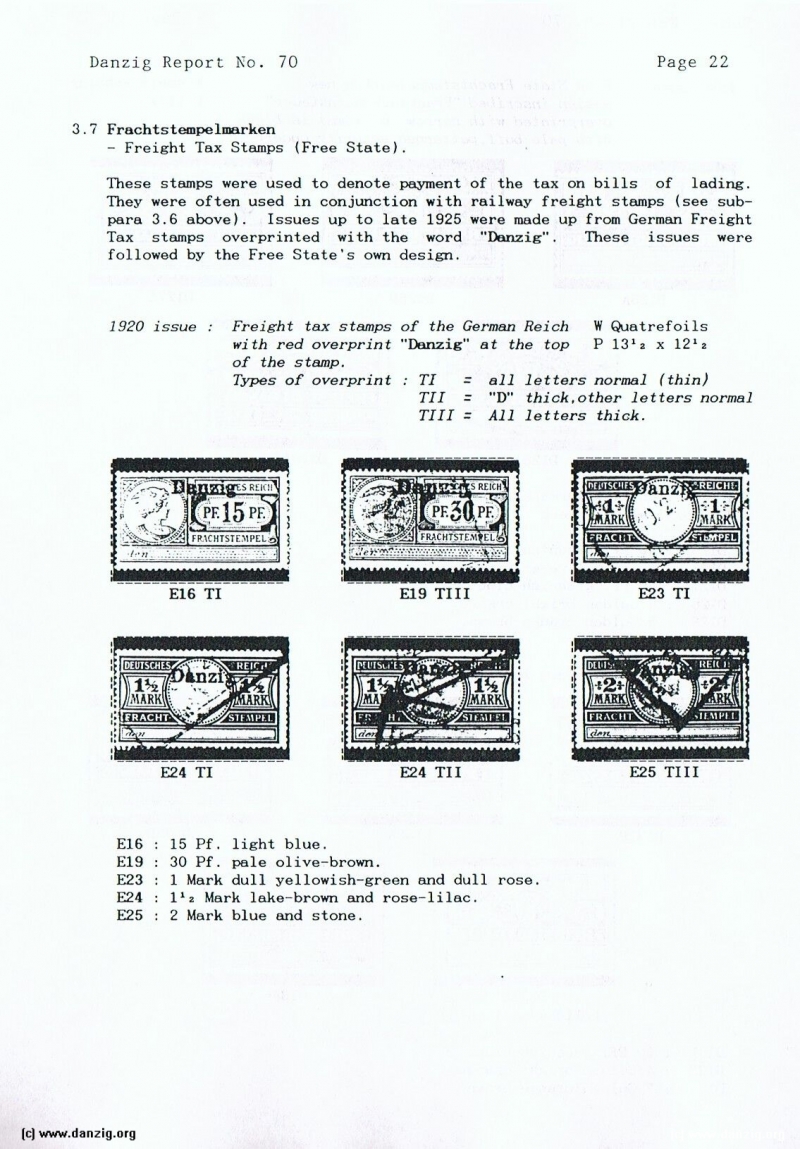 > DANZIG REVENUE STAMPS

3.7 Frachtstempelmarken
— Freight Tax Stamps (Free State).

These stamps were used to denote payment They were often used in conjunction with para 3.6 above). Issues up to late 1925 Tax stamps overprinted with the word followed by the Free State's own design.



Danzig Report   Nr. 70 - January - February - March - 1991, Page 22.
Hits: 1222

Added: 29/06/2015
Copyright: 2023 Danzig.org