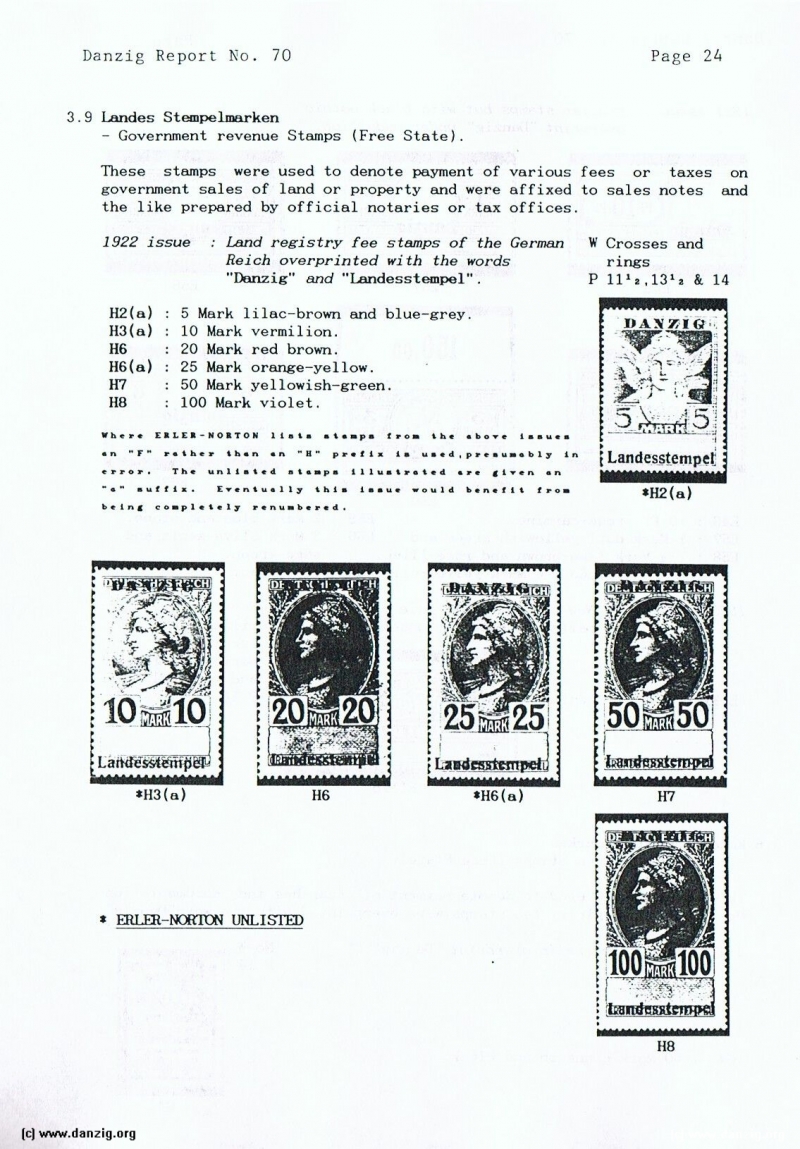 3.9 Landes Stenipelmarken
- Government revenue Stamps (Free State)

These stamps were used to denote payment of various government sales of land or property and were affixed the like prepared by official notaries or tax offices.

1922 issue : Land registry fee stamps of the German Reich overprinted with the words "Danzig" and "L.andesstempel".



Danzig Report Vol. 1 - Nr. 70 - January - February - March - 1991, Page 24.
Hits: 1245

Added: 29/06/2015
Copyright: 2023 Danzig.org