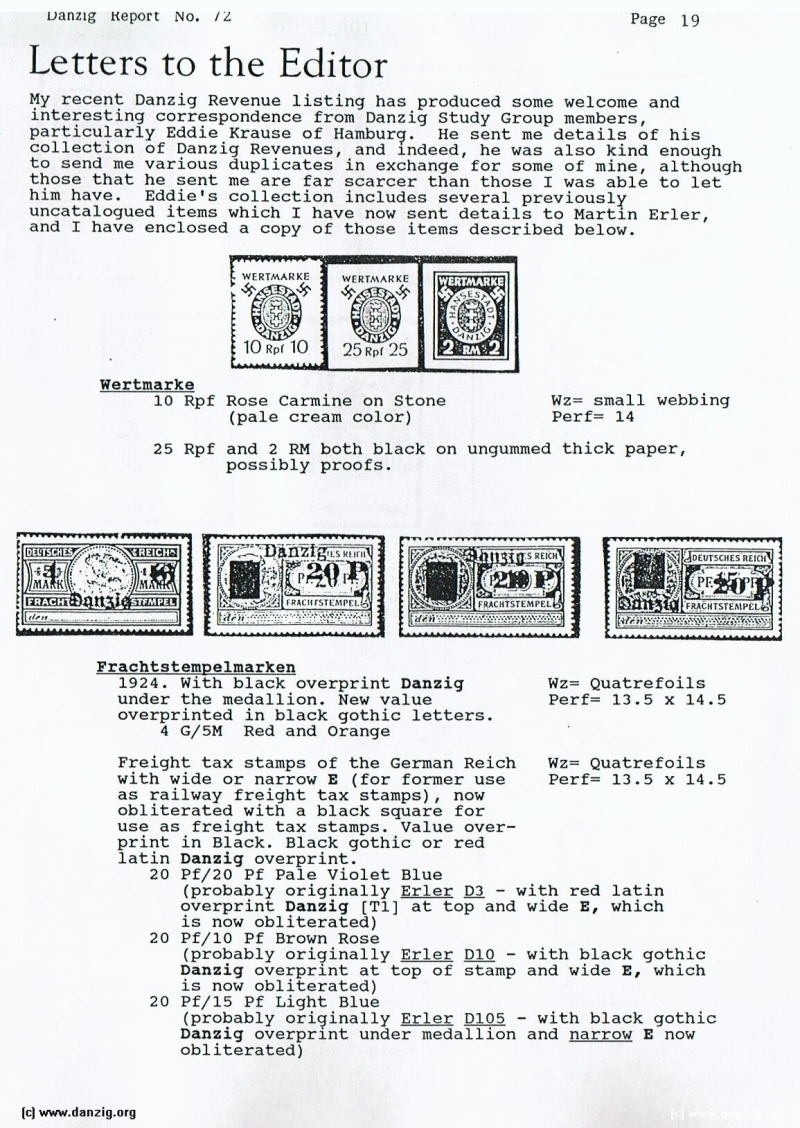 Letters to the Editor
My recent Danzig Revenue listing has produced some welcome and interesting correspondence from Danzig Study Group members, particularly Eddie Krause of Hamburg. He sent me details of his collection of Danzig Revenues, and indeed, he was also kind enough to send me various duplicates in exchange for some of mine, although those that he sent me are far scarcer than those I was able to let him have. Eddie's collection includes several previously uncatalogued items which I have now sent details to Martin Erler, and I have enclosed a copy of those items described below.



Danzig Report Vol. 1 - Nr. 72 - July - August - September - 1991, Page 19.
Hits: 1305

Added: 30/06/2015
Copyright: 2023 Danzig.org