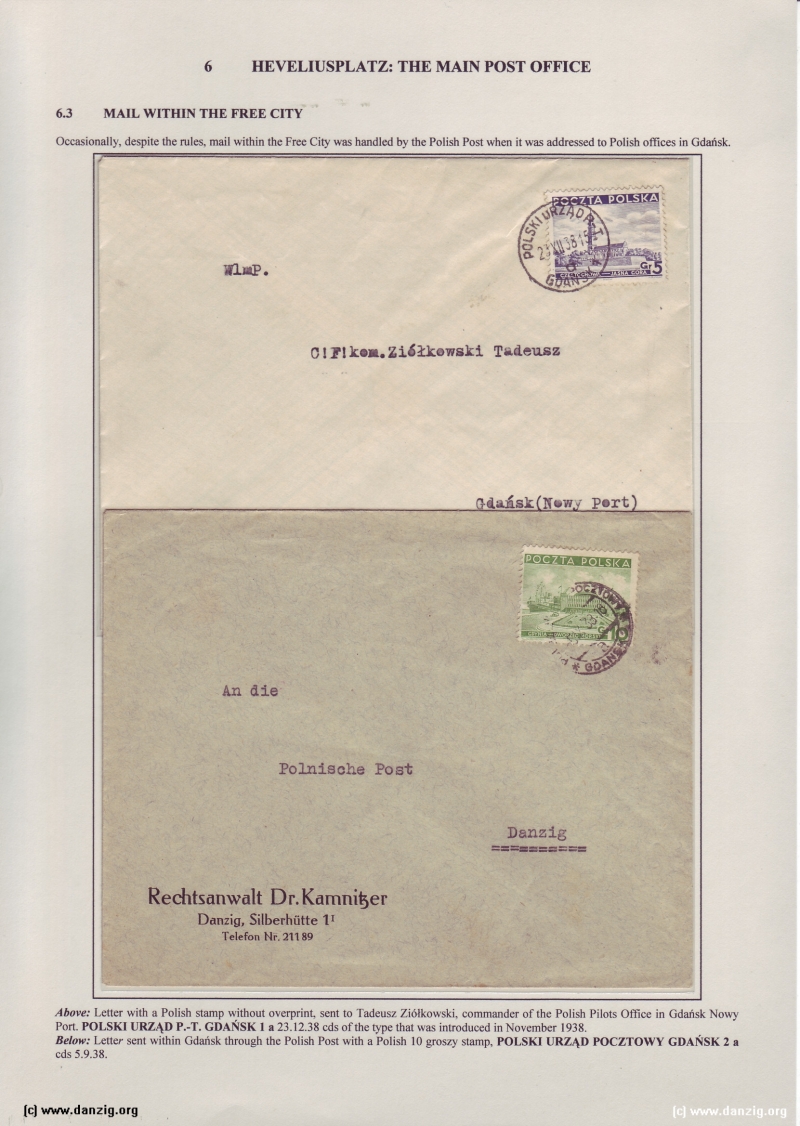 >> THE POLISH POST IN THE FREE CITY OF GDAŃSK 1920 - 1939
>> POCZTA POLSKA W WOLNYM MIEŚCIE GDAŃSKU 1920 - 1939

>> 6 HEVELIUSPLATZ: THE MAIN POST OFFICE
6.3 MAIL WITHIN THE FREE CITY

Occasionally, despite the rules, mail within the Free City was handled by the Polish Post when it was addressed to Polish offices in Gdańsk.

Above: Letter with a Polish stamp without overprint, sent to Tadeusz Ziółkowski, commander of the Polish Pilots Office in Gdańsk Nowy Port. POLSKI URZĄD P.-T. GDAŃSK 1 a 23.12.38 cds of the type that was introduced in November 1938.
Below: Letter sent within Gdańsk through the Polish Post with a Polish 10 groszy stamp, POLSKI URZĄD POCZTOWY GDAŃSK 2 a cds 5.9.38.

>> >> >>

The Polish Post in the Free City of Gdańsk 1920 - 1939, Page 77.
Hits: 719

Added: 24/12/2016
Copyright: 2020 Danzig.org