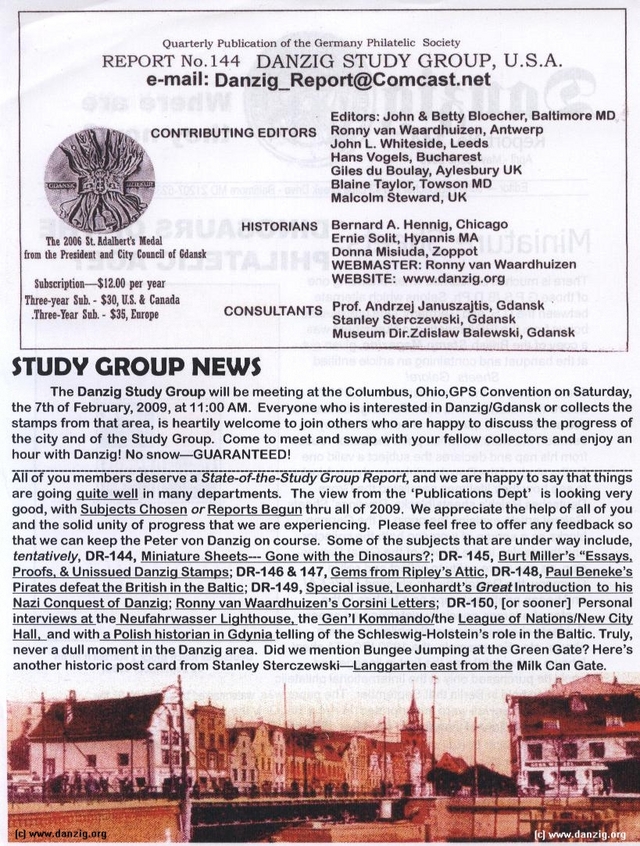 Dinosaurs of the Philatelic Age?
Deutsches Reich Block 1. started it all on 12 September 1930.
- Study Group News.
The Danzig Study Group will be meeting at the Columbus, Ohio, GPS Convention on Saturday, the 7th of February, 2009, at 11:00 AM. Everyone who is interested in Danzig/Gdansk or collects the stamps from the area, is heartly welcome to join others who are happy to discuss the progress of the city and of the Study Group. Come to meet and swap with your fellow collectors and enjoy an hour with Danzig!

Danzig Report Nr. 144.
Hits: 860

Added: 11/03/2009
Copyright: 2018 Danzig.org
6,878,372 total views, 27,470 views today