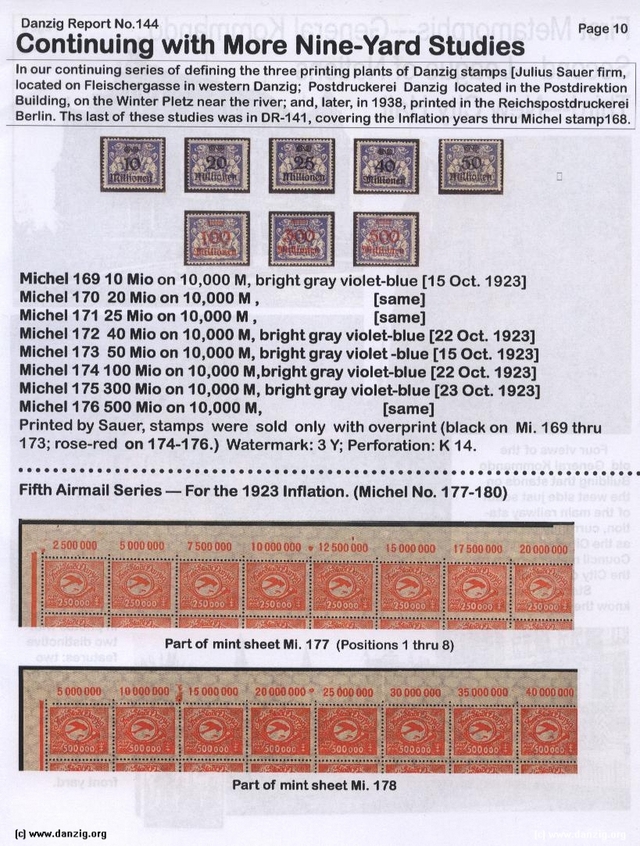 Continuing with More Nine-Yard Studies.
In our continuing series of defining the threee printing plants of Danzig Stamps; Julius Sauer firm, located on Fleischergasse in western Danzig; Postdruckerei Danzig located in the Postdirektion Building, on the Winter Platz near the river; and, later, in 1938, printed in the Reichspostdruckerei Berlin.
The last of these studies was in DR-141, covering the Inflation years thru Michel stamp 168.
- Fifth Airmail Series - For the inflation, Michel Nr. 177-180.
Part of mint sheet Michel 177.
Part of mint sheet Michel 178.

Danzig Report Nr. 144.
Hits: 1442

Added: 11/03/2009
Copyright: 2021 Danzig.org