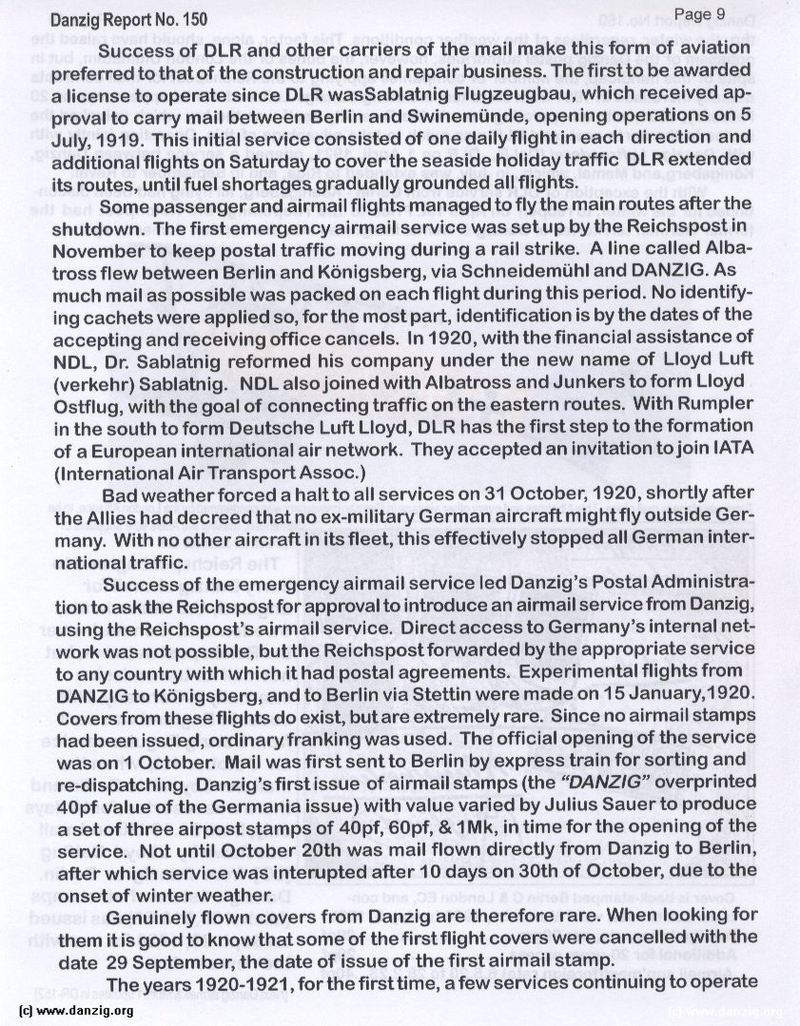 Germany Learns to live with the Versailles Treaty:

Success of DLR and other carriers of the mail make this form of aviation preferred to that of the construction and repair business. The first to be awarded a license to operate since DLR was Sablatnig Flugzeugbau, wich received approval to carry mail between Berlin and Swinemünde, opening operations on 5 July, 1919. This initial service consisted of one daily flight in each direction and additional flights on Saturday to cover the seaside holiday traffic DLR extended its routes, until fuel shortages gradually grounded all flights.
Some passenger and airmail flights managed to fly the main routes after the shutdown. The first emergency airmail service was set up by the Reichspost in November to keep postal traffic moving during a rail strike. A line called Albatross flew between Berlin and Königsberg, via Schneidemühl and DANZIG. As much as possible was packed on each flight during this period.

Danzig Report Nr. 150 - 2011, page 9.
Hits: 1430

Added: 01/03/2011
Copyright: 2021 Danzig.org