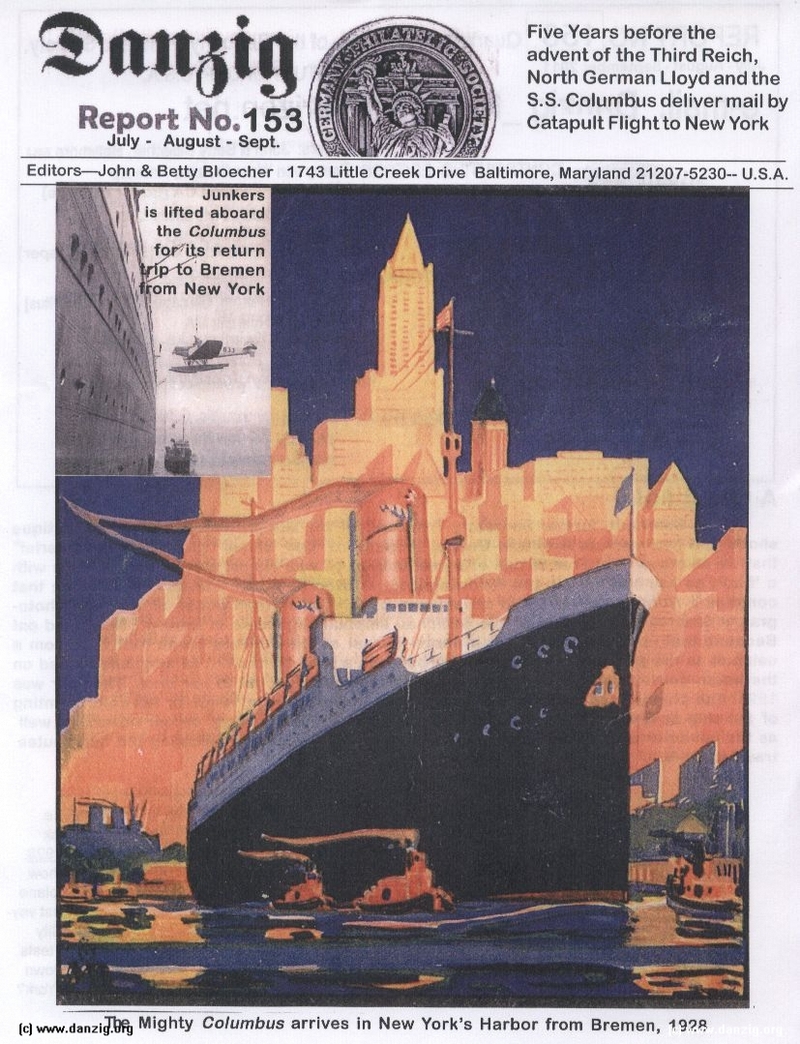 Danzig Report Nr. 153.
July - August - September - 2011.

Five years before the advent of the Third Reich, North German Lloyd and the S.S. Columbus deliver mail by Catapult Flight to New York.

The Mighty Columbus arrives in New York's Harbor from Bremen, 1928.

*- Junkers is lifted aboard the Columbus for its return trip to Bremen from New York.
Hits: 1249

Added: 22/07/2011
Copyright: 2020 Danzig.org
15,932,398 total views, 1,498 views today