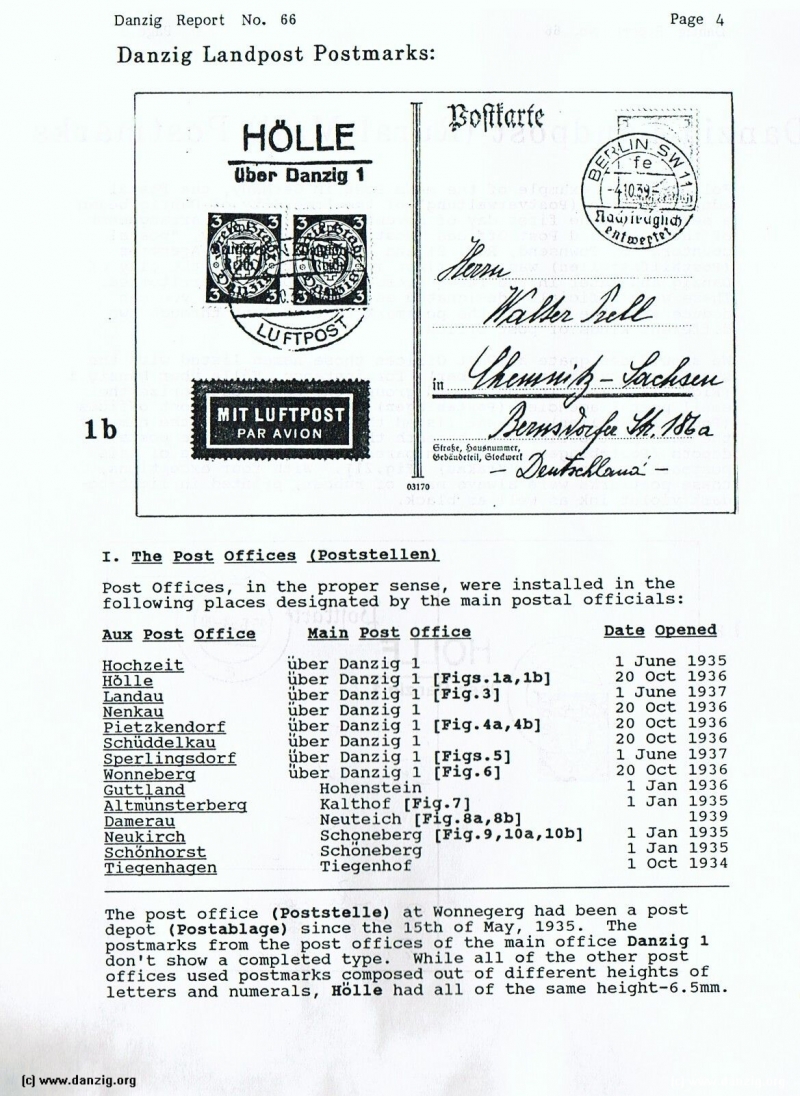 Danzig Landpost Postmarks

I. The Post Offices (Poststellen)

The post office (Poststelle) at Wonneberg had been a post depot (Postablage) since the 15th of May, 1935. The postmarks from the post offices of the main office Danzig 1 don't show a completed type. While all of the other post offices used postmarks composed out of different heights of letters and numerals, Hölle had all of the same height -6.5 mm.



Danzig Report   Nr. 66 - January - February - March - 1990, Page 4.
Hits: 1067

Added: 28/06/2015
Copyright: 2021 Danzig.org