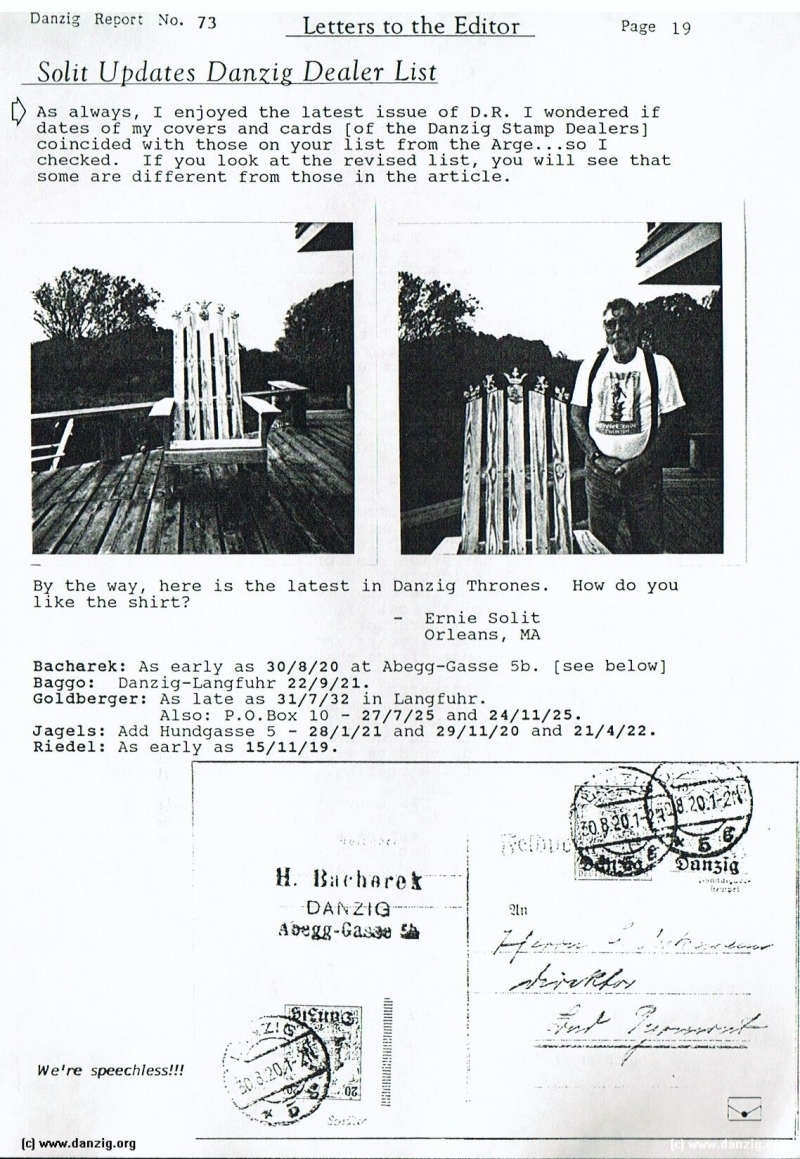 Solit Uplates Danzig Dealer List
As always, I enjoyed the latest issue of D.R. I wondered if dates of my covers and cards [of the Danzig Stamp Dealers) coincided with those on your list from the Arge. . . so I checked. If you look at the revised list, you will see that some are different from those in the article.

By the way, here is the latest in Danzig Thrones. How do you like the shirt?

- Ernie Solit
Orleans, MA

Bacharek: As early as 30/8/20 at Abegg-Gasse 5b. [see below)
Baggo: Danzig—Larigfuhr 22/9/21.
Goldberger: As late as 31/7/32 in Langfuhr.
Also: P.O.Box 10 — 27/7/25 and 24/11/25.
Jagels: Add Hundgasse 5 - 28/1/21 and 29/11/20 and 21/4/22.
Riedel: As early as 15/11/19.



Danzig Report Vol. 1 - Nr. 73 - October - November - December - 1991, Page 19.
Hits: 1024

Added: 01/07/2015
Copyright: 2022 Danzig.org