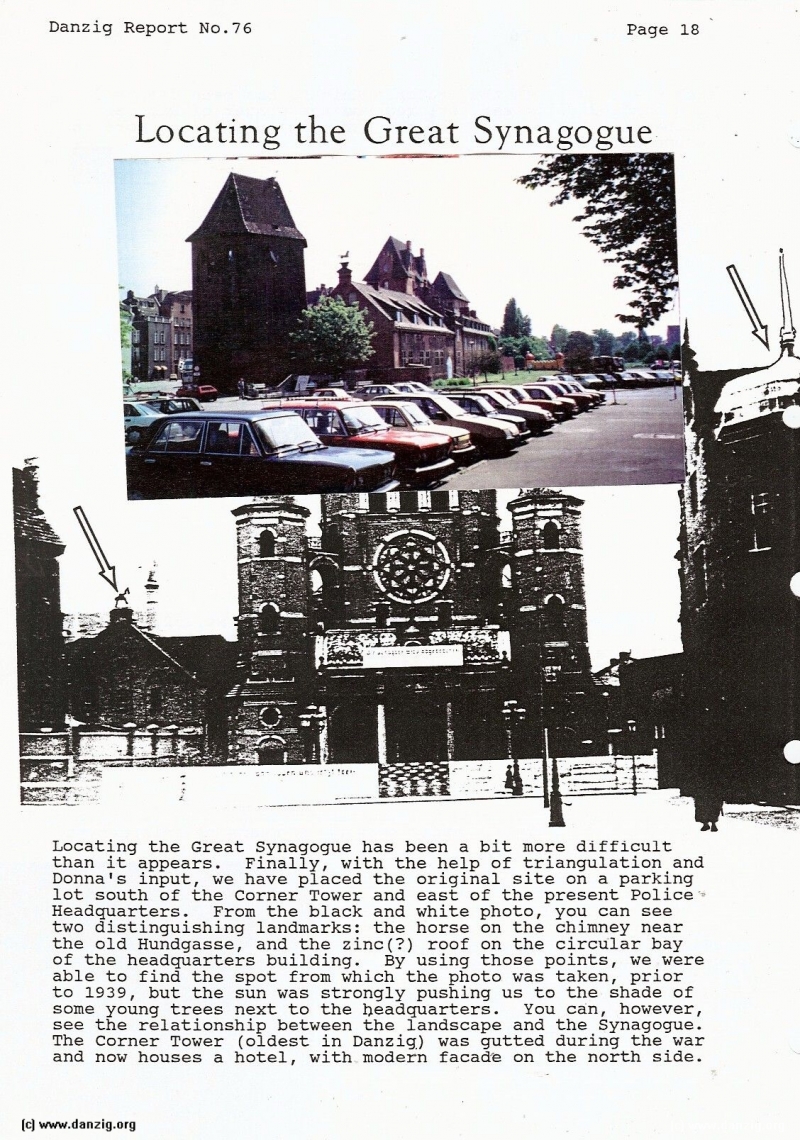 Locating the Great Synagogue

Locating the Great Synagogue has been a bit more difficult than it appears. Finally, with the help of triangulation and Donna's input, we have placed the original site on a parking lot south of the Corner Tower and east of the present Police Headquarters. From the black and white photo, you can see two distinguishing landmarks: the horse on the chimney near the old Hundgasse, and the zinc(?) roof on the circular bay of the headquarters building. By using those points, we were able to find the spot from which the photo was taken, prior to 1939, but the sun was strongly pushing us to the shade of some young trees next to the I)eadquarters. You can, however, see the relationship between the landscape and the Synagogue. The Corner Tower (oldest in Danzig) was gutted during the war and now houses a hotel, with modern facade on the north side.



Danzig Report Vol. 1 - Nr. 76 - July - August - September - 1992, Page 18.
Hits: 603

Added: 02/07/2015
Copyright: 2019 Danzig.org
12,853,928 total views, 3,742 views today