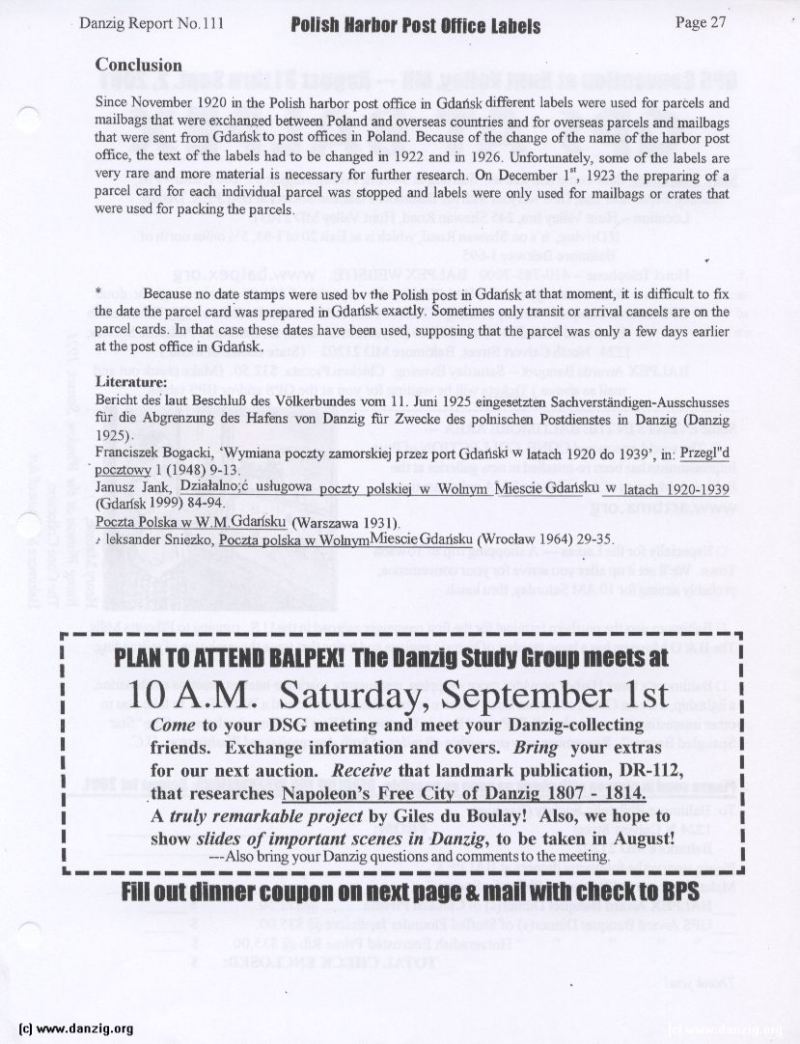 Conclusion
Since November 1920 m the Polish harbor post office in Gdaisk diffi,rent labels were used R% parcels and mailbags that were exchanited between Poland and overseas countries and for overseas parcels and mailbags that were sent from Gda,'iskto post offices in Poland Because of the change of the iiame of the harbor post office, the text of the Labels had to be dianged in 1922 and in 1926. Unfortunately, some of the labels are very rare and more material is necessary for further research. On December 1", 1923 the preparing of a parcel card for each individual parcel was stopped and labels were only used for mailbags or crates that were used for packing the parcels.

Because no date stamps were used by the Polish post in Gdañsk at that moment, it is difficult to fix the date the parcel card was prepared in Gdansk exactly. Sometimes only transit or arrival cancels are on the parcel cards, In that case these dates have been used, supposing that the parcel was only a few days earlier at the post office in Gdansk.



Danzig Report Vol. 1 - Nr. 111 - April - May - June - 2001, Page 27.
Hits: 946

Added: 29/07/2015
Copyright: 2023 Danzig.org