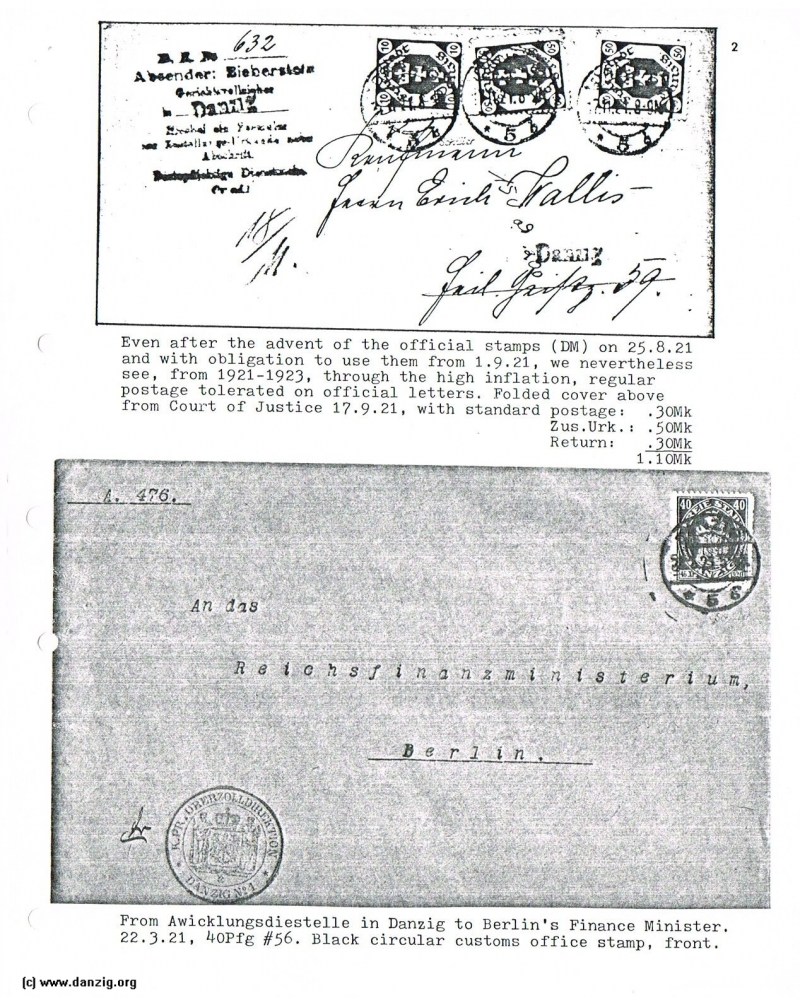 Folded cover from Court of Justice

Even after the advent of the official stamps (DM) on 25.8.21 and with obligation to use them from 1.9.21, we nevertheless see, from 1921-1923, through the high inflation, regular postage tolerated on official letters. Folded cover above from Court of Justice 17.9.21, with standard postage: 30Mk - Zus. Urk.: .50Mk - Return: .30Mk Total 1,10Mk

From Awicklungsdiestelle in Danzig to Berlin's Finance Minister. 22.3.21, 40 Pfg #56. Black circular customs office stamp, front.



Danzig Report - Nr. 38 - January - February - March - 1983, Page 2.
Hits: 1402

Added: 12/06/2015
Copyright: 2023 Danzig.org