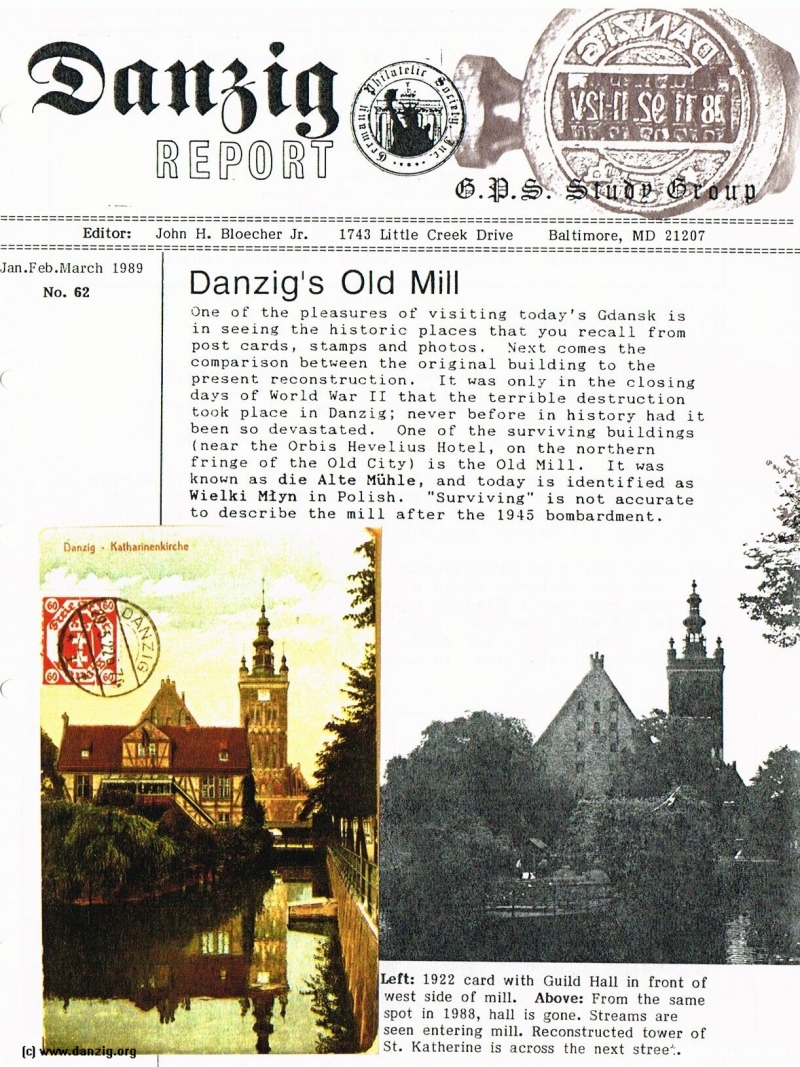 Danzig Report No. 62

DANZIG REPORT G.P.S. STUDY GROUP

Editor: John H. Bloecher Jr., 1743 Little Creek Drive, Baltimore, Md. 21207

Danzig's Old Mill
One of the pleasures of visiting today's Gdansk is in seeing the historic places that you recall from post cards, stamps and photos. Next comes the comparison between the original building to the present reconstruction. It was only in the closing days of World War II that the terrible destruction took place in Danzig; never before in history had it been so devastated. One of the surviving buildings (near the Orbis Hevelius Hotel, on the northern fringe of the Old City) is the Old Mill. It was known as die Alte Mühle, and today is identified as Wielki MIyn in Polish. "Surviving" is not accurate to describe the mill after the 1945 bombardment.

1922 card with Guild Hall in front of west side of mill. Above: From the same spot in 1988, hall is gone. Streams are seen entering mill. Reconstructed tower of St. Katherine is across the next street.



Danzig Report  Nr. 62 - 1st Quarter 1989, Page 1.
Hits: 1342

Added: 26/06/2015
Copyright: 2023 Danzig.org