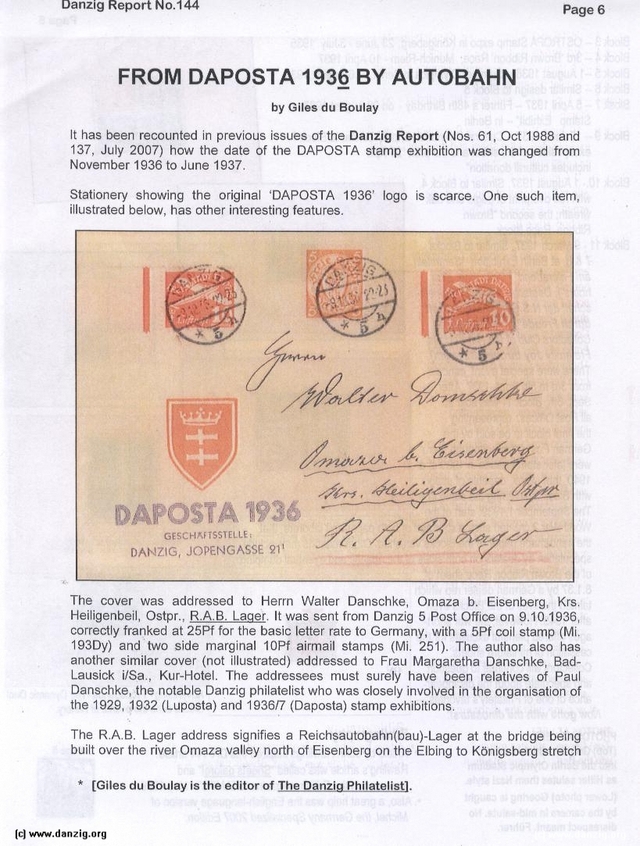 From Daposta 1936 by Autobahn.
by Giles du Boulay.

It has been recounted in previous issues of the 'Danzig Report' (Nos. 61, Oct 1988 and 137, July 2007) how the date of the DAPOSTA 1936' stamp exhibition was changed from November 1936 to June 1937.
Stationery showing the original 'DAPOSTA 1936' logo is scarce. One such item, illustrated below, has other interesting features...

Danzig Report Nr. 144.
Hits: 1987

Added: 11/03/2009
Copyright: 2023 Danzig.org