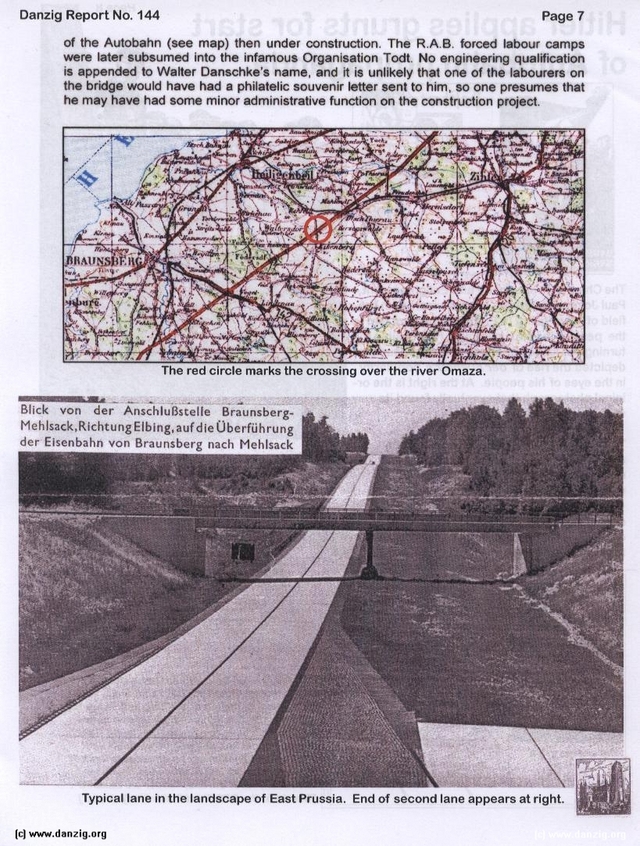 From Daposta 1936 by Autobahn.
by Giles du Boulay.

It has been recounted in previous issues of the 'Danzig Report' (Nos. 61, Oct 1988 and 137, July 2007) how the date of the DAPOSTA 1936' stamp exhibition was changed from November 1936 to June 1937.
- The red circle marks the crossing over the river Omaza.
- Typical lane in the landscape of East Prussia. End od second lane appears at right.
"Blick von der Anschlusstelle Braunsberg-Mehlsack, Richtung Elbing, auf die Überfürung der Eisenbahn von Braunsberg nach Mehlsack."

Danzig Report Nr. 144.
Hits: 1948

Added: 11/03/2009
Copyright: 2023 Danzig.org